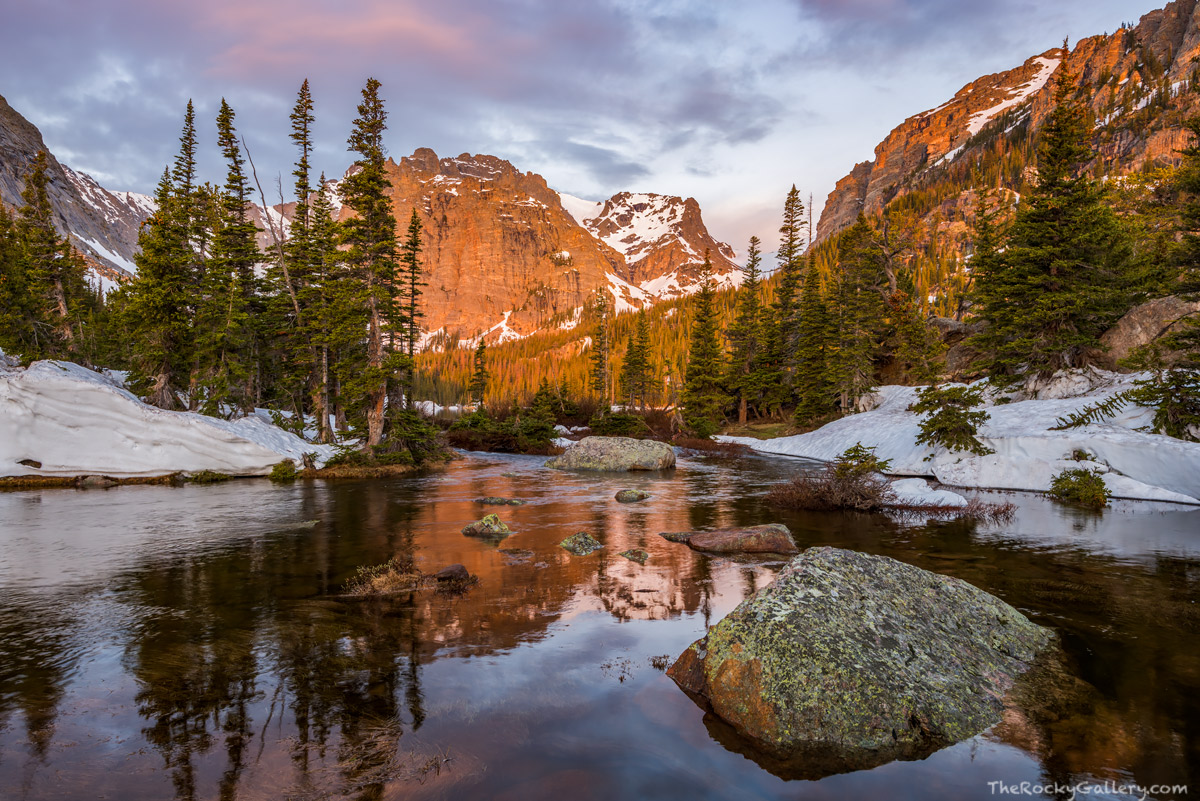 Going on my third year of providing photography tours of Rocky Mountain National Park, I've got a pretty good idea of what most clients number one request is when visiting Rocky and heading out to photograph landscapes. Without question most of my clients are looking for the classic image of a mountain peak reflecting in the serene and placid waters of a mountain lake. Like my clients these are also some of my favorite scenes to photograph in Rocky Mountain National Park as well.
June is not only when Rocky starts to see visitor numbers skyrocket but its also the time when local business and the town of Estes Park really start to hum along and enter the summer season. This is true for me as well as lots of photographers come out of there winter hibernation and are taking summer vacations looking to dust off the camera and get outside to take photos.
Most visitors to Rocky as well as most of my photography tour clients are coming from lower elevations and locals that have been moving toward mild summer like weather months earlier than the high altitude lakes and peaks of RMNP.
So with clients booking June dates and late season snow storms like the one we had in late may, many of those classic iconic Rocky images of iconic peaks reflecting in a still lake are just melting out. The good news is with warm, summer like weather the past week the delayed melt out is now on a brisk pace.
Clients visiting from out of state last week were a bit surprised to be hiking on lots of snow on the way up to Dream Lake and even more surprised to still find some small pieces of ice floating around on the surface of Dream Lake at sunrise.
Experiencing the huge snow drifts on Trail Ridge Road or hiking on snow to Dream Lake in mid June are part of the experience that makes Rocky Mountain National Park so an awesome place to visit and photograph. So if you head out with me in the next week or so don't be surprised if I tell you to pack some winter gear and micro spikes to get a first hand experience of late spring or early summer in RMNP.