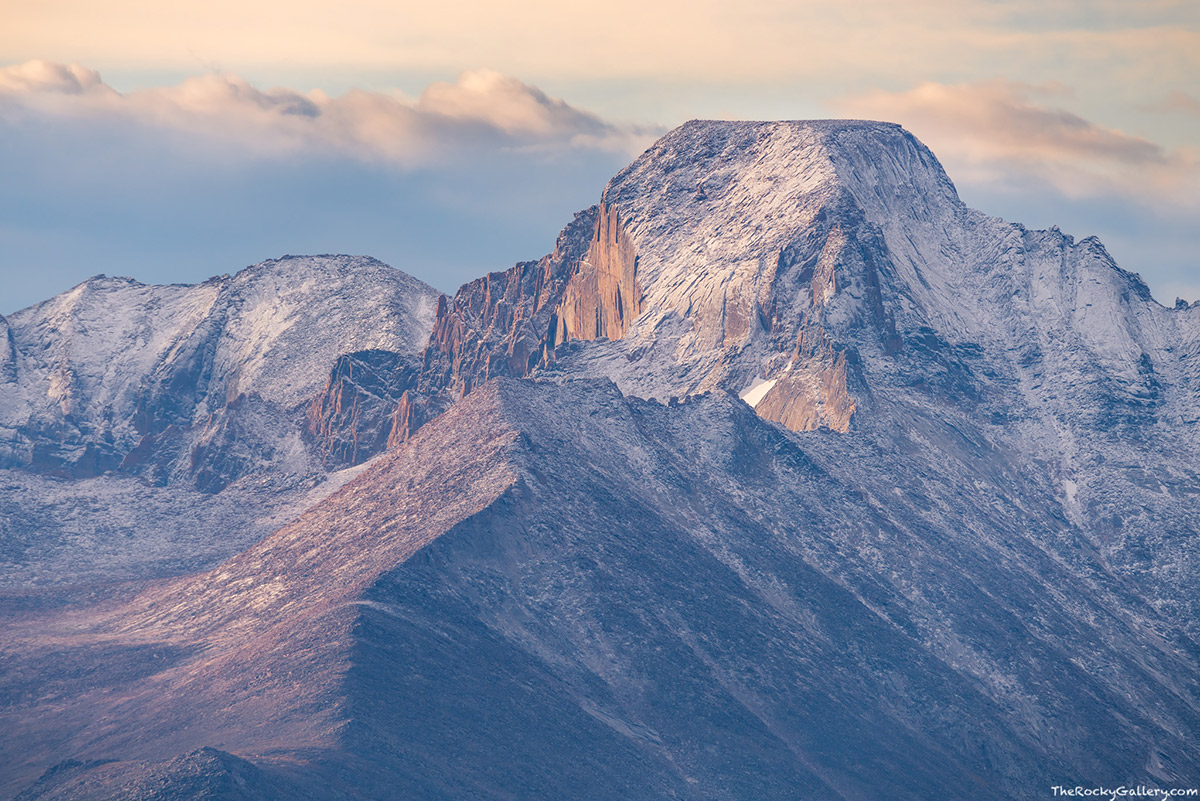 No sooner had I finished writing and posting my previous blog post about current conditions in Rocky Mountain National Park and the subtle changes in the seasons before the weather in RMNP does what it's famous for, change dramatically again.
True to form, not only are there signs of autumns impending arrival, but the weather in Rocky Mountain National Park on Friday morning decided to remind us that not only is fall right around the corner, but so is winter. While rain had fallen overnight in most elevations of RMNP on Thursday night, it was cold enough to put a light but healthy dusting of fresh snow on the landscape above 11,500 ft.
I drove up Trail Ridge Road early Friday morning looking to see if there would be any breaks in the cloud cover that morning for sunrise. Approaching the Forest Canyon overlook I could see it was more than just droplets of dew on the grasses and tundra and that there was a light dusting of snow right near timberline. Taking a moment to take a good look at Longs Peak in the predawn light, I could see it was also coated in fresh snow. While its a little early, snow in late August on the high peaks is fairly common. Heck it makes for some nice photographs as well so I'm certainly not complaining, I mean whats better than photographing 3 seasons all in the course of a couple of days?
So lets recap the current conditions in Rocky Mountain National Park. It's still summer. Most of the park is still green, lakes are free of ice and trails are clean and clear. Signs of autumn have started to rear their head in the nooks and crannies of RMNP. A few aspen trees here and there are showing some color and some of the smaller ground foliage has turned red and orange. Lastly, even though it August, we can and do get occasional snow events covering the summer landscape with a winter like cloak.