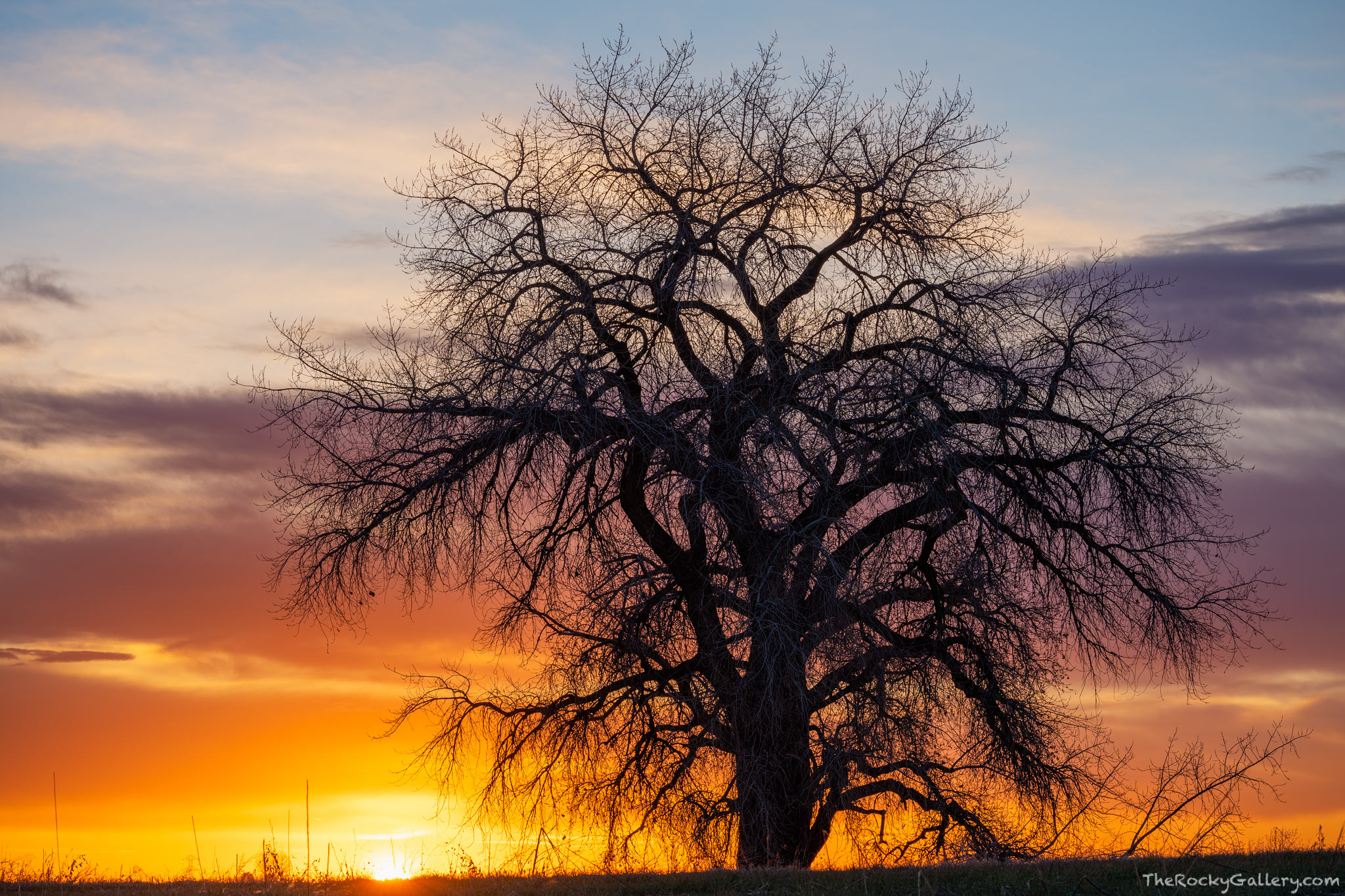 Just a quick update on what's going on here in Colorado in regards to the current COVID-19 pandemic and how its affecting people, travel and less importantly photography.
As of this writing we are still under a 'Stay at Home' order until April 26th. The Governor of Colorado will change the status from a 'Stay at Home' order to a 'Safer at Home' order starting on the 27th of April.
The new order will allow some relaxations of guidelines and hopefully allow us to begin to revert to a more familiar and open status. Even with the conservative relaxation of the current 'Stay at Home' order, society, towns, and local governments are each going to have to wrestle and debate how they want to move forward.
I don't currently have any insight on when Rocky Mountain National Park will reopen or the towns of Estes Park and Grand Lake will welcome visitors again. Currently both towns are requesting that visitors and guests avoid the town until further notice. The current sentiment in both of these mountain towns along with many mountain towns in Colorado is to keep visitation to a minimum to help curb the potential spread of the COVID-19 virus in areas where the medical infrastructure could be easily overwhelmed by an outbreak or cluster.
Estes Park along with Larimer County has signaled that some lodging restrictions will begin to loosen when our 'Safer at Home' begins on Monday April, 27th. While it appears that Estes Park will allow some limited lodging options to reopen, I'm not clear how that will actually be implemented in reality. I would expect some pushback from some of the Estes Park residents and I believe many will want to proceed at a very slow and deliberate pace. I don't have insight as to how Grand Lake will address this but I assume they will do so shortly.
The push to close down Rocky Mountain National Park during the pandemic was aided by officials from both the town of Grand Lake and Estes Park. The NPS and Rocky officials decided it would be prudent to work with both towns and close RMNP down to slow the amount of visitors and traffic to both towns. I assume these same park officials will work with both towns to help decide when it would be prudent to reopen Rocky Mountain National Park to visitors.
The reopening of Rocky Mountain National Park is going to require a delicate balancing act. With the unofficial start of the summer season only a month away (Memorial Day Weekend), many business in both towns are going to look to reopen their business to tourists and visitors. One has to keep in mind that both of these towns and the business that exist in town have about 7 months a year to either make it or break it for the season. Running a business in a seasonal tourist town is unbelievably difficult in the best of times, losing some, any or all of that prime season business with be a death knell to even the best of run business in both towns.
As far as how COVID-19 will affect my Rocky Mountain National Park Photography Tour service moving forward is as good a guess as anyones at this point. While its already affected my business, I expect it to greatly affect at the least the early portion of the summer seasons. If and when RMNP reopens for the season I will be looking from guidance from both the CDC, the NPS and the local municipalities on protocol. Social distancing, travel, facial coverings and other issues will all have to be addressed when potentially heading out on a photography tour of Rocky with me.
While we are still in a world of unknowns moving forward, certainly at this point in time I am unable to run my photography tour business in Rocky Mountain National Park. As things begin to open and guidance becomes available I will update the blog as well as existing clients who have bookings with me this summer as to whether or not we will be able to conduct photography tours in RMNP this season.