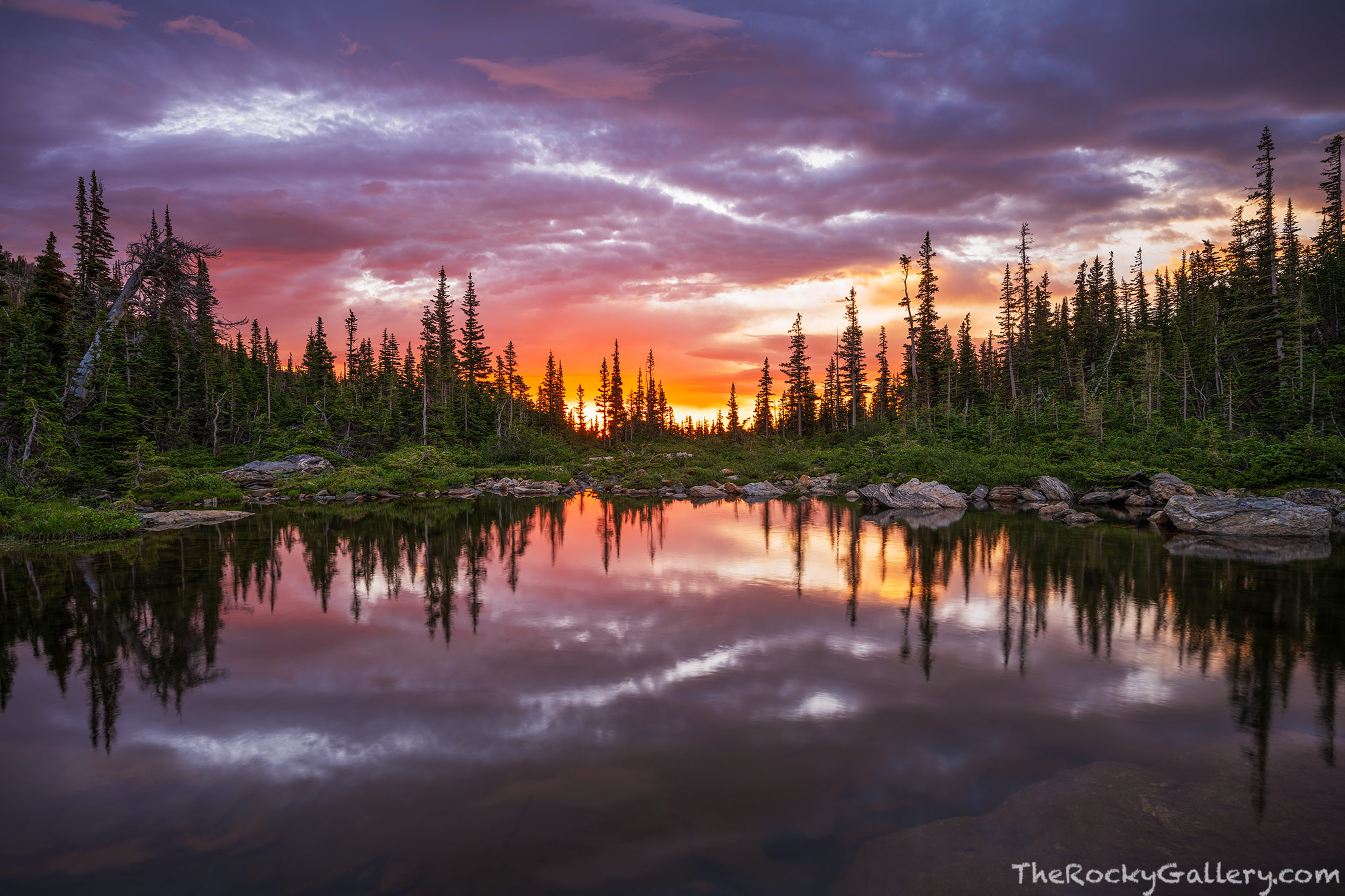 Just packing up here for a quick overnighter in the backcountry. I'm going to head out to Mirror Lake for a night to photograph sunrise and sunset. I'm excited to get back out to Mirror Lake because I have not been back there since 2020, just a few weeks before the Cameron Peak fire roared through the Hagues Creek drainage and part of the northeast side of Rocky Mountain National Park. The NPS finally reopened the trail and access to Mirror Lake for the first time this year, so when I saw an opening for a permit I jumped at it.
Last year while camping at Lawn Lake, I hiked up to the Saddle and surveyed the area from high above Hagues Creek. It's devastating to look at but already Hagues Creek drainage had begun to grow back. The trees are mostly burnt now, but the grasses were a vibrant green which made the view a little more easy to digest.
What I could see from that trip is the fire stayed below Mirror Lake. The Mummy Pass trail is closed but access to Mirror Lake is now open and I believe the area directly around Mirror Lake should be as pristine and beautiful as it was when I was last there in 2020.
Alternatively, most parts of Rocky Mountain National Park are in prime summer season right now. It looks like our monsoon season which has picked up this week and is really supposed to intensify next week should bring some great opportunities for dramatic sunrise and sunsets in the coming days. This is the time of year when days are long, and the hikes are hard but you push through because you can always take a break once the fall seasons ends. I'll be out as much as possible the next few weeks basking in all or the glory of a Rocky Mountain summer which is as sweet as it is short.
In the meantime, here's a sunrise image from Wednesday up at Marigold Ponds which exemplifies the beauty found in RMNP during the summer months. Other than being hounded by our mosquitos, waiting on the shoreline of this small tarn for the sun to rise is about as good as it can get. Have a great week and hope you all are enjoying your summer.