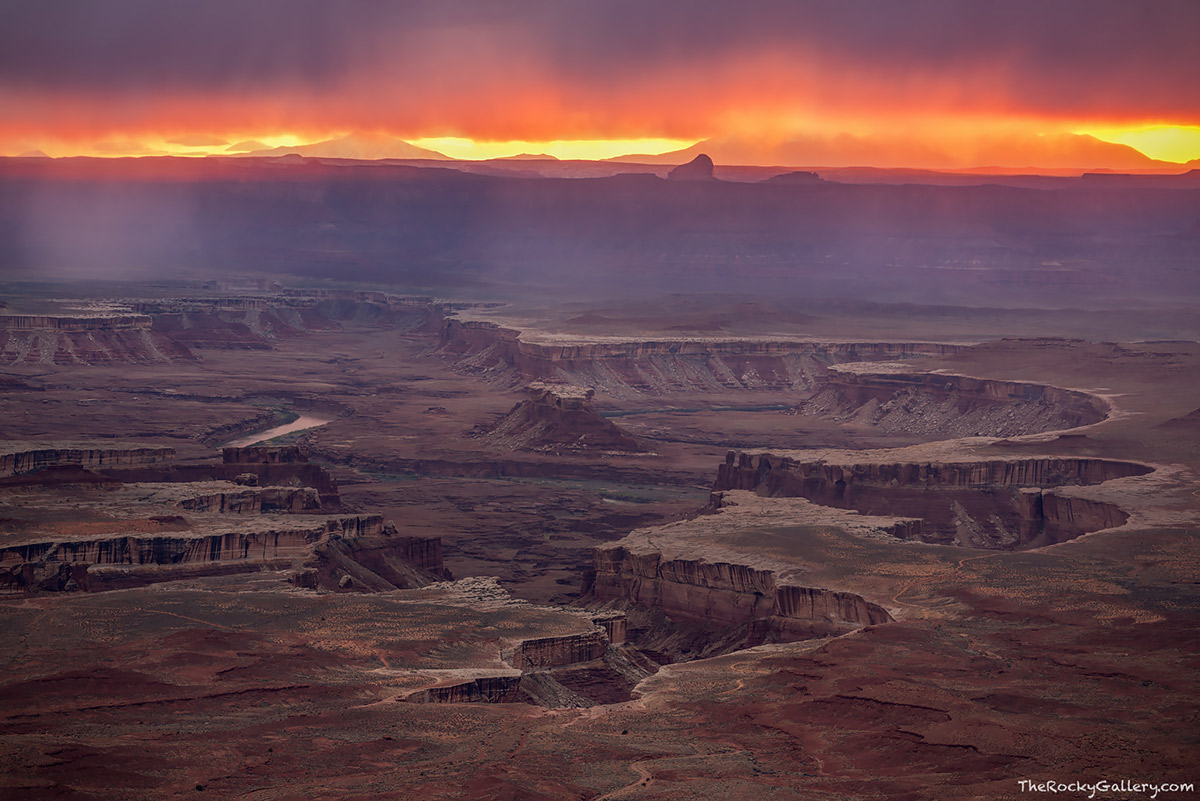 At least once each year I take a sabbatical from photographing Rocky Mountain National Park and head west to Utah for a few days of photography. Whether I end up in Bryce Canyon or the Moab area depends on a couple factors (Jeep week in Moab being one). Usually this coincides with spring break and both my wife and daughter get to tag along with me and we all get to spend time outdoors, hiking, exploring and spending time together.
It's a nice change of pace and I welcome a few days out in the desert as the winter months begin to release their grasp on Rocky. This year we spent the better parts of four days in Moab. It's an easy 5.5 hr drive from my house in Erie and it nice to get to a location and be able to spend sometime in a few spots waiting for the favorable weather for landscape photography.
When we made plans to stay in Moab for part of the week I had no idea that Arches National Park would be undergoing a major road construction project. Sunday through Thursday nights a construction crew is busy repaving the main park road and there would be no access to Arches National Park from 7:00 PM until 7:00 AM as the construction crew would have the road shut down overnight in order for them to work unhindered.
When I first heard this news posted on one of the social media sites, I was a bit dismayed. The timing of the closings would for all intense and purposes prohibit photography of sunrise and sunset in Arches National Park while I was in town visiting. While I love Arches National Park, I've spent plenty of time photographing the park and eventually I realized the overnight road closings would actual be a good thing. While I was staying in Moab, other than day hikes with the family, I would have to photograph other locations around Moab, something I often don't do when the close convenience and easy accessibility of Arches National Park is available.
While in Moab conditions were very good for photography. Warm weather the weeks prior to my visit had pushed some of the wildflower blooms ahead of schedule. Lots of beautiful red paintbrush covered the desert floor. I was also lucky enough to be on the front and back end of two large pacific storm systems that passed through the area when I was visiting. While nobody wants rain while on vacation, photographers love unsettled weather as it creates the possibility of dramatic conditions and lighting. This certainly held true during this visit to Moab. Rain, storms and pot holes filled with fresh raindrops all helped to make for a successful trip to Utah with a couple of great sunsets and sunrises thrown into the mix.
So while its back to photographing Rocky (poor me), it was great as always to get back out to red rock country and enjoy some different scenery and weather for a change. Nothing makes you appreciate your own backyard more than photographing in somebody else backyard for a few days.