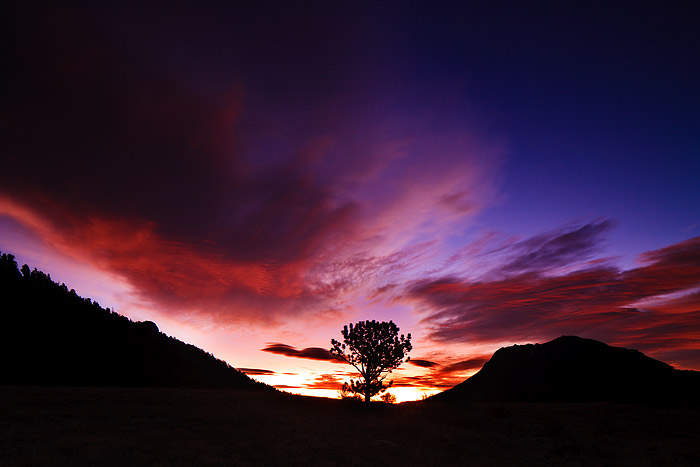 A fresh layer of snow has fallen over Rocky Mountain National Park and the Estes Valley last week. Autumn is on it's very last leg in Rocky, but we can look forward to snow capped mountains and peaks. The lines between fall and winter in Rocky are often blurred, with the seasons overlapping.
Photography this time of year is about capturing those subtle and not so subtle transitions occurring in Rocky Mountain National Park. Open water and lakes will begin to freeze over, and the grasses will move from golden to brown. This is probably the least 'sexy' time for photography in Rocky.
That being said, there are still plenty of hidden gems to photograph in the park. With the return of warmer weather this week, there should still be enough open water around to photograph reflections of the now snowy peaks, especially in the lower elevations. Rocky also has some of it's most dramatic sunrises this time of year, so it's a good time of year to scout new locations to take advantage of the light show in the sky.
I photographed the image above with the intention of using the lone tree and Deer Mountain as silhouettes against a very impressive dawn sky in Horseshoe Park. The off season here in Rocky, is a great time to experiment and find new locations and vantage points to work such as the one above. While some of the shooting in Rocky Mountain National Park may not be as glamorous as some of the summer and autumn opportunities, the ability to experiment be creative and capture unique imagery is endless