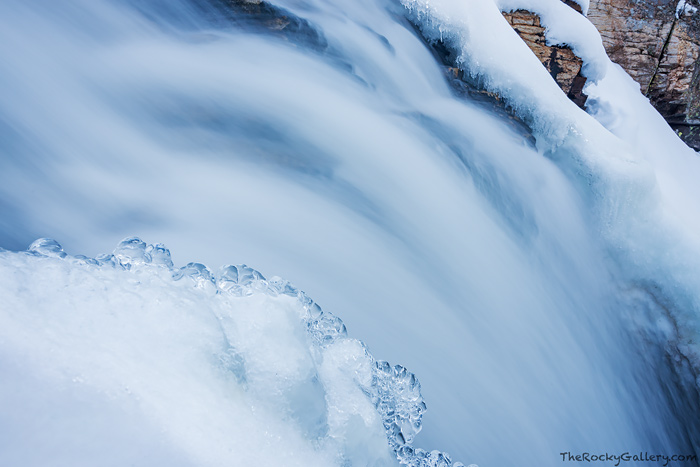 Late April in Rocky Mountain National Park can mean quite a few things. It can mean the days are getting longer, sunrise is getting obscenely early again, the first wildflowers of the season are appearing and theres a good chance your going to have quite a few snowy days in the park. In a nutshell, spring in Rocky Mountain National Park typically consists of what feels like two steps forward towards summer, and 1 step back towards winter each week.
This tango that the weather plays this time of year can be frustrating, especially if one is champing at the bit to start hiking far into the backcountry, photographing reflections and just enjoying the short but spectacular summer season in Rocky Mountain National Park. So slowly but more steadily everyday the tides are turning and the weather is becoming more summer like.
On a clear morning this week I slapped on the microspikes and headed out for a hike to see just how much snow was still lingering around the higher elevations of Rocky. On my way up Glacier Gorge in the blue light of the predawn hours I stopped at Alberta Falls to survey the scene and see how the thaw and water flow were progressing.
Alberta Falls a few days after a large spring snowstorm may not look like the most photogenic location in RMNP when you first decide to take a look around. Most of Alberta Falls was covered in crusty snow and the water flow was still pretty modest. Even with that being the case there were plenty of opportunities to take advantage of what Alberta Falls had to offer a photographer. Lots of smaller scale landscapes with water and ice and the blue light from the early morning hour helped to convey the mood of a cool spring morning at Alberta Falls.
More and more opportunities for photographers are now presenting themselves each day in Rocky Mountain National Park. In between snowstorms and the big thaw out the opportunities may no be as dramatic or iconic as one would like but taking the time to look for the smaller details will result in some interesting seasonal imagery.