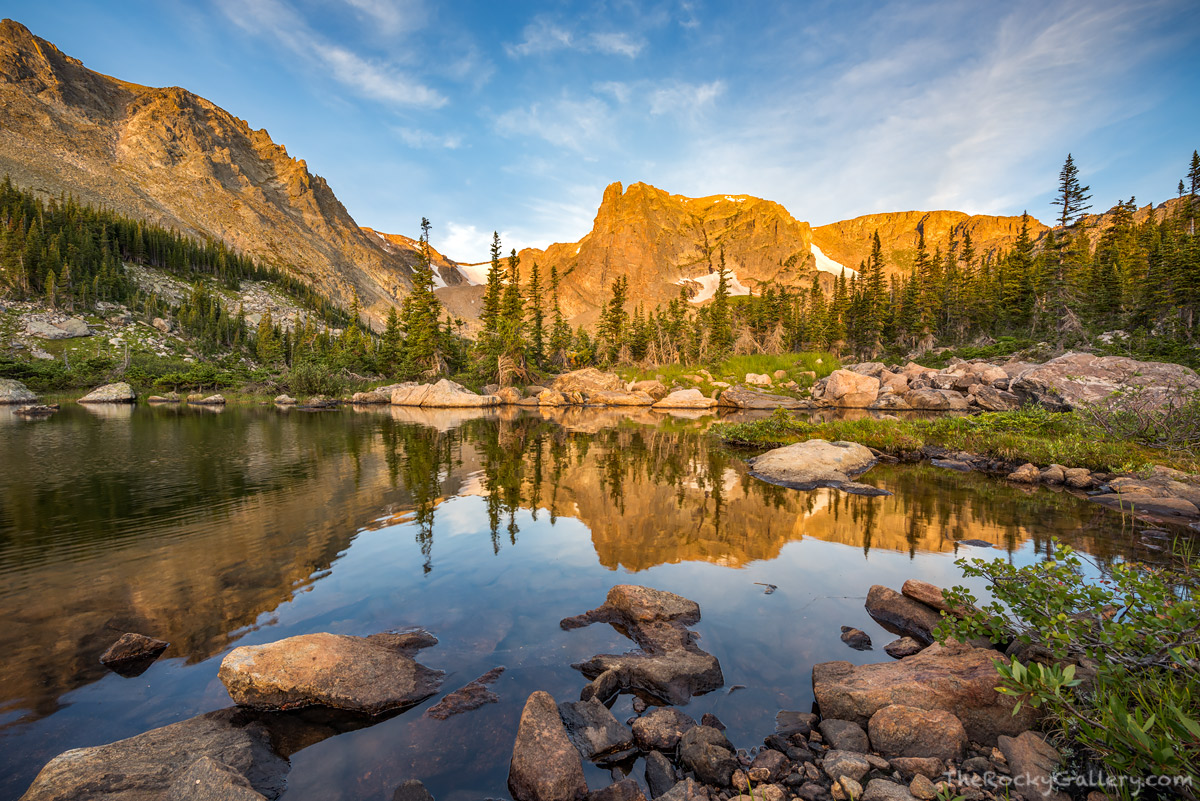 Notchtop Mountain is one of Rocky's most iconic features. While Notchtop can be seen from portions of Trail Ridge Road and Bear Lake Road it takes a little more effort to view and photography it up close and personal. The best way to view and photography Notchtop is to hike the moderate three plus miles to the area around Lake Helene from the Bear Lake trailhead.
This area around Lake Helene is filled with potential for photographers. Besides the spectacular views of Notchtop Mountain from Lake Helene, there are many other beautiful more secluded locations to photography both Notchtop Mountain, Grace Falls and the Odessa Gorge.
I often recommend this hike to photography tour clients who are both fit and looking to explore off the beaten path. It's a great destination in Rocky Mountain National Park for sunrise and most of the time you will be the only photographer within miles. Last week I lead a client up to the area near Marigold Ponds for a beautiful sunrise shoot. As always the area did not disappoint and Notchtop looked glorious as the sunlight and high cirrus clouds filtered onto the dramatic face of the peak.