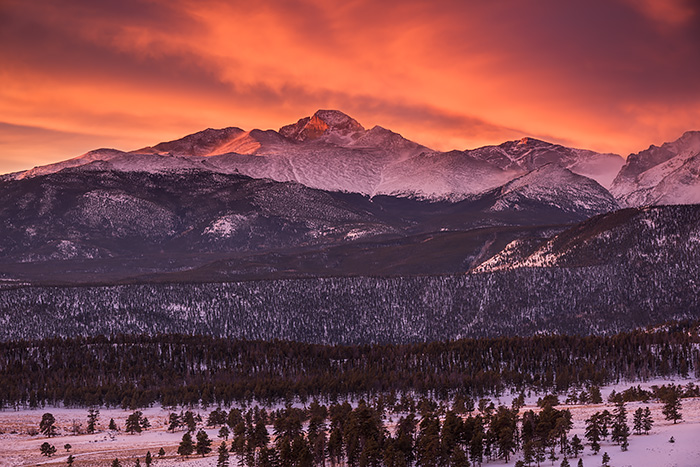 Today marks the 100th anniversary of Rocky Mountain National Park. While it's true the area we now call Rocky Mountain National Park was here long before people explored and populated the region, the creation of Rocky Mountain National Park is a true testament to what can be accomplished when people work together for a common cause and goal. While millions of people are now able to freely visit, explore and enjoy Rocky Mountain National Park, differing circumstances and goals could have easily lead to the area we now know affectionately as 'Rocky' as being off limits, exploited, and reserved for only the few.
There are many people to thank and be grateful for when celebrating this milestone today. The cast of characters responsible for helping to preserve the area and bring awareness of the beauty of Rocky reads almost like a movie script, or fictional western novel. If it was not for the grit of early pioneers like Abner Sprague, who played host to early visitors and tourists to the area who knows what we have become of the park. Surely, Abner Sprague's strong dislike of The Earl of Dunraven and his attempts to turn the valley into his own hunting reserve played a part in eventually freeing up huge swaths of land once the Earl threw in the towel and moved on from his attempts to buy up the Estes Valley.
Perhaps it was Enos Mills chance encounter on a California beach with John Muir that charged Mr. Mills to champion a cause and make it his life's work to lobby for the creation of what would become Rocky Mountain National Park.
While some have played larger parts than others in creating Rocky Mountain National Park, all of those who have fallen in love with the area have become champions and stewards of this beautiful landscape. Those of us who have followed in the footsteps of these great pioneers and have fallen in love with Rocky Mountain National Park have a duty to continue to protect, preserve and educate people on the value of free and open lands and wilderness.
It is important to not only continue to protect and preserve places like Rocky Mountain National Park, but to protect and steward other important and sensitive locations no matter how large or small. Wild places are continually being destroyed and impeded upon. In the spirit of Rocky's 100th birthday we should take it upon ourselves to be forward thinking, to make an attempt to protect a place for future generations to enjoy and preserve much like we are able to do when we visit Rocky Mountain National Park today.