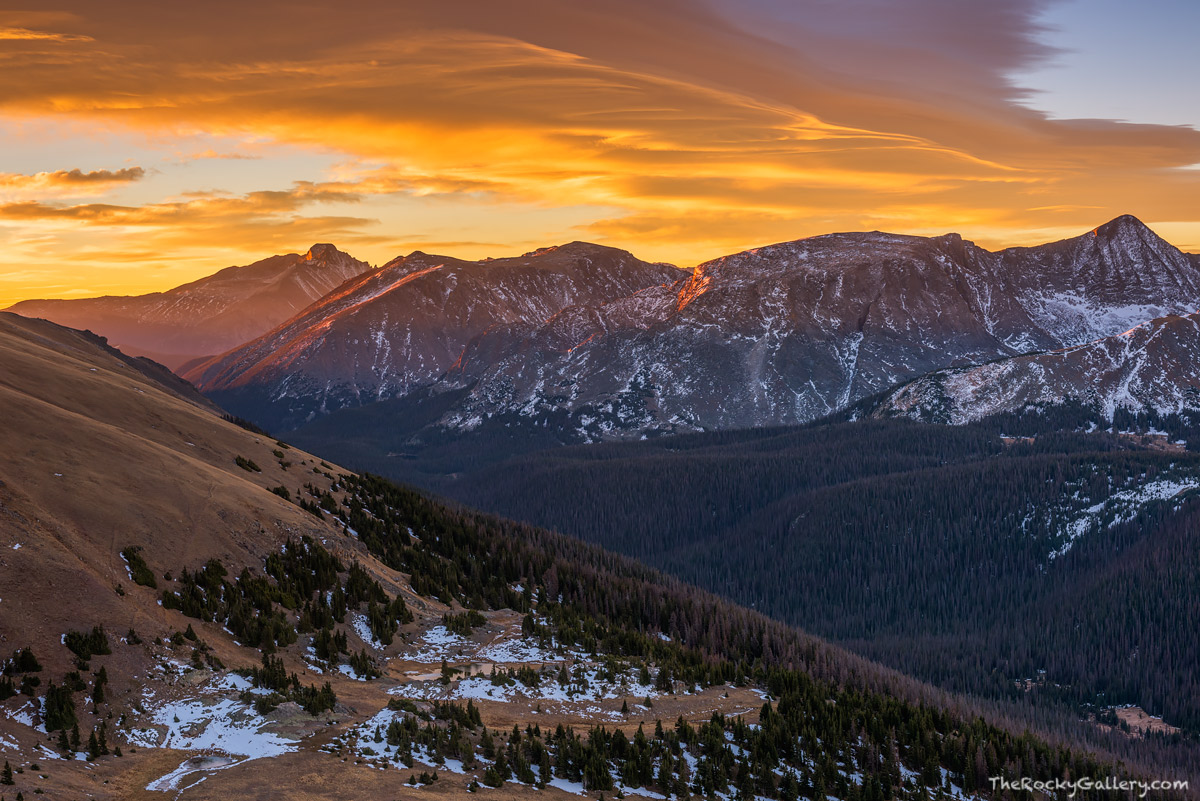 It's a good time to check in and take inventory as we move closer to wrapping up 2016. For many photographers its a time to stash away the camera gear, revisit images and files made over the course of the summer and fall and start dreaming of next years journeys. As the autumn season draws to a close and summer begins to feel like a distant memory it's easy to lose some motivation and move onto things other than landscape photography.
After some reflection on the speed at which summer and fall grace us with their beauty, I like to embrace this time of year and enjoy it for what it is. Some call it the 'brown season', others refer to it as 'shoulder season' while some just think of it as the end of the year.
I find that lowered expectations this time of year help me to relax in the field and enjoy the experiences for what they are. Unquestionably access to some of my favorite locations in Rocky Mountain National Park becomes more difficult this time of year, and weather conditions such as snow and wind can make photography challenging I find the quality of light on the landscape to be spectacular.
Furthermore I also believe that some our most colorful and dramatic sunrises and sunsets tend to occur this time of year. The landscape maybe turning brown but the skies will often be ablaze as the sun rises and sets. Because of these colorful sunrise and sunsets I like to refer to this time of year in Rocky as 'Neon' season.
This end of the autumn season here in Rocky Mountain National Park is shaping to be a bit of an anomaly as well. As I write this Trail Ridge Road is still open which is on average later than it would typically be. While Trail Ridge is often subject to nightly closings, we have had a very mild fall and only minimal amounts of snow on the mountains it has remained open to this point. While I expect that this pleasant and dry weather will abruptly end at some point in the near future, many locations in Rocky are still snow free, unfrozen and easily accessible.
In other words while it may be 'shoulder season' in Rocky Mountain National Park, I would recommend photographers 'shoulder' their camera bags and backpacks and avoid putting the finishing touches on their 2016 portfolios just yet.