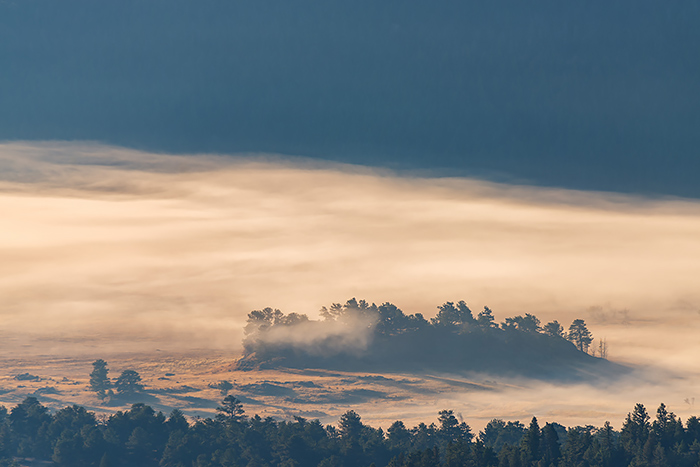 Which lens or focal length to use when photographing a particular scene or image is a vital function to creating to compositionally coherent image. Browsing through my landscape image catalogs it's apparent that approximately 75% of my images are taken between the focal length range of 16mm and 105mm. This is more or less in line with my style of photography and works well to convey and translate my vision of the landscapes I enjoy photographing.
With that being said I still look to put my longer lenses to good use whenever possible. While many of my photographs have been created with wide to moderate focal length lenses, some of my favorite images have been taken with longer focal lengths which allow for the isolation or compression of the subject or landscape.
I recently purchased a Sigma150-600mm 5-6.3 DG HSM OS C lens for my Nikon system. I purchased this lens primarily to be used to photograph wildlife in Rocky Mountain National Park. With the Elk,Big Horn Sheep, and Moose rut approaching I was hoping I would get a few opportunities to photograph wildlife at longer focal lengths. While most of my photography revolves around the landscapes of Rocky Mountain National Park, I do enjoy photographing wildlife when the opportunity presents itself.
Ironically, I have not had as many opportunities to use this lens on wildlife as I had previously hoped. At the same time I have found more opportunities to use this lens for landscape photography then I had previously anticipated. I've found the long end (300-600mm) range of this lens can help to foster unique and creative images. I plan on continuing to experiment and employ the longer focal lengths for both wildlife and landscape photography in the future. The caveat with this lens of course is that is both large and heavy so it's not a piece of equipment I plan on backpacking around the backcountry with. Even so, I've been impressed with both the image quality of the lens and the new opportunities it's affording me when in the field photographing landscapes.