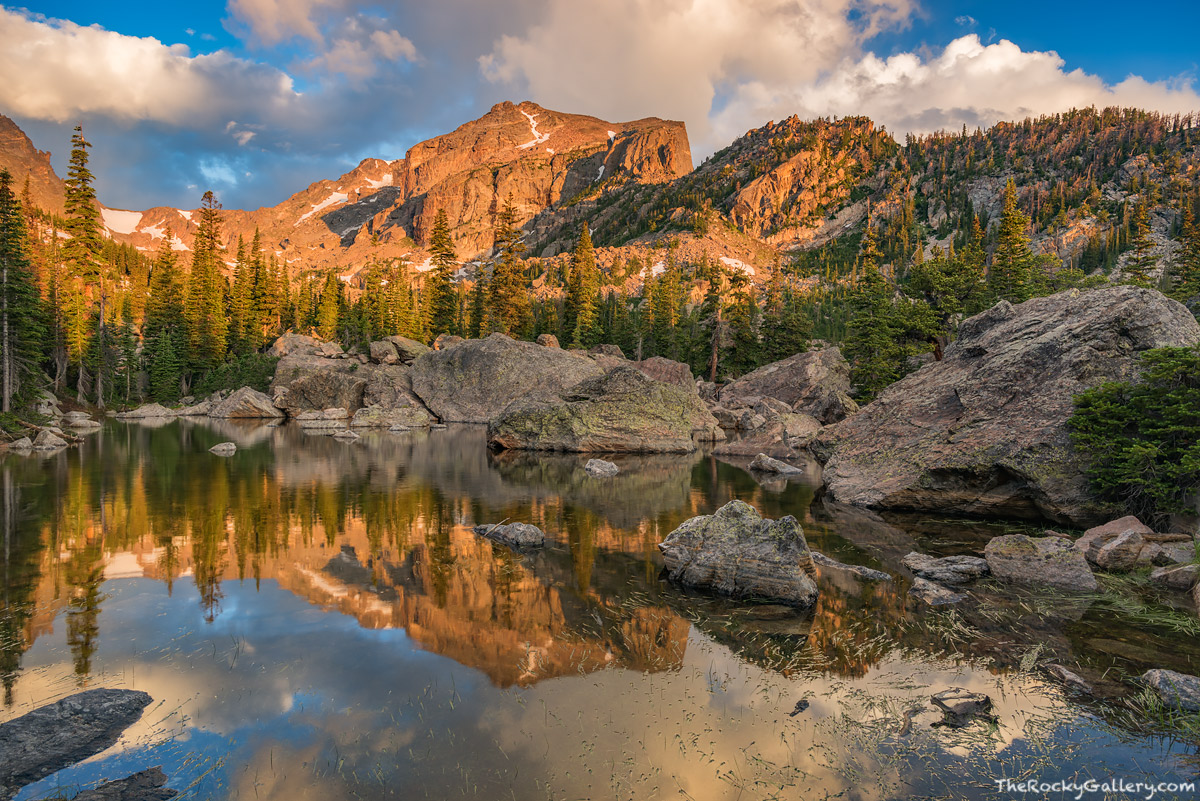 It's primetime right now for summertime photography in the high country of Rocky Mountain National Park. The snow has melted, wildflowers are peaking and the alpine tundra above timberline is green and vibrant. This is the time of year many photographers wait in anticipation for during the long winter months. For many photographers, this is the time of year they head out into the backcountry and try to capture some iconic Colorado landscapes adorned in their summer splendor.
With this comes all the planning, logistics and 2 AM wakeup calls in order to be in that perfect spot along an alpine lake or tarn, camera on tripod waiting for that decisive moment when the sun breaks the horizon and casts it's warm beautiful glow on the mountains. All is going swimmingly until one problem arises. The peaks are still not illuminated and your watch says the sun should have risen 20 minutes ago.
You scramble to a high point and see that a thin layer of clouds on the eastern plains of Colorado is holding back that intense color the first few minutes of light produce and the light you have been dreaming about photographing all year. Dread starts to set in and you start to question your plan, waking up at 2 AM and hiking a handful of miles in the dark of night just to get here in time. You can see the sun is about to make it above the thin layer of clouds on the horizon but you are disappointed you wont have the screaming, intense light you dreamed about.
My advice in this situation?, don't fret and stay ready to fire the shutter. Maybe the internet is full of images that picture this location in conditions that rival even the most dramatic Albert Bierstadt painting. Guess what the reality is?. Even 20 minutes after sunrise the lighting can be nearly as dramatic as first light. In many cases I find more subdued lighting to be more pleasing and for many non-photographers, the lighting is more relatable to what they may see(normal people think early means 6 AM). I want to photograph those first few minutes of light just as much as the next photographer, but I find it important to stay in the moment, find a strong composition and allow mother nature to do the heavy lifting, even if its 20 minutes after sunrise.