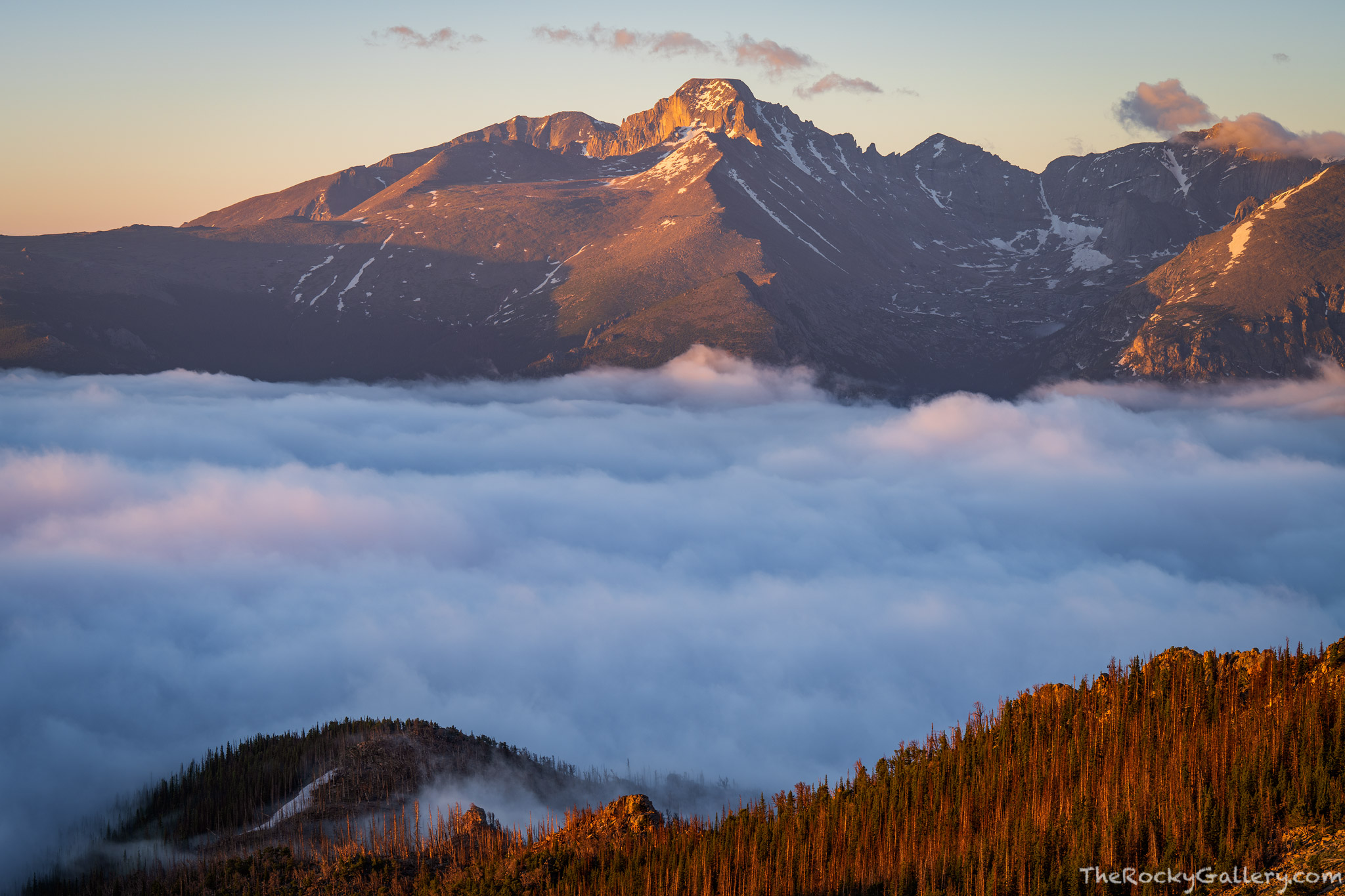 June is stacking up to be an interesting month here in Rocky Mountain National Park. With a few great sunrises early in the month, the weather did its thing and we had lots of warm, clear and dry June days. Not a whole lot of stuff for us photographers to get excited about.
It's always a bummer to check out the forecasts and see lots of clear days predicted with little to no cloud cover. Makes you quickly start thinking about creative ways to keep the camera from getting dusty in the closet. Of course there is always that one day on the extended forecast lineup that looks like it could be interesting.
This time around after about 10 straight days of 'severe clear' conditions, Monday looked like it was going to be that day. The weather models looked like we might be setting up for a cooler, wetter morning to start the week off. In fact, as I assessed the weather forecast for Rocky Mountain National Park it looked like we would have a good chance of having an inversion on Monday morning.
Inversions occur here in Rocky when we get an upslope flow or winds out of the northeast. The shear and flow off the east facing peaks creates clouds and moisture on the east side of the continental divide. Because of the wind direction and shear, the cloud cover and rain tends to hover over lower elevations of the Front Range, usually below 12,000 ft or so in elevation.
The trick here when photographing in conditions like these is finding a way to get above the cloud layer and then finding some interesting ways to take advantage of what are for the most part, fairly rare conditions in RMNP.
Once Trail Ridge Road opens fully for the season, getting above the cloud layer is fairly easy. Finding good locations to photograph can be a little more tricky, but Longs Peak is always as good a subject as any in the park. Photographing the waves of fog and light and they filter through the pines is also a good way exercise the shutter and I spent time doing both.
If we can just get rid of this pesky smoke from wildfires which seems to have plagued us at the end of last summer, and now the start of June, I'd say conditions in Rocky Mountain National Park are just about perfect for photographers now.