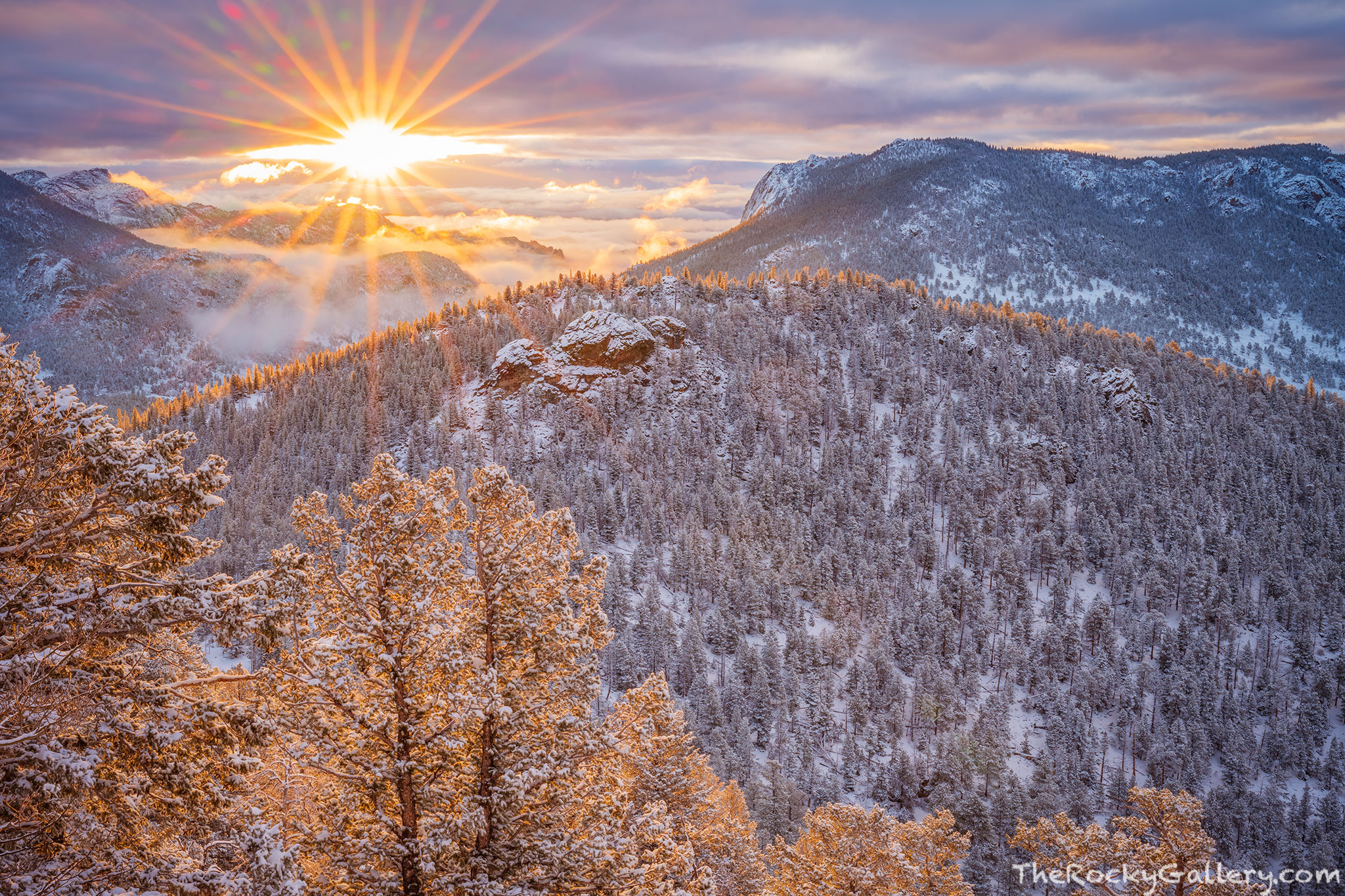 Sorry for the lack of recent blog posts of late. After and amazing autumn season in Rocky Mountain National Park, winter started early in November and never really seemed to let up much. To be honest, with the cold weather and snow we had early this year, I took the liberty of stepping back this winter and did not make nearly as many trips into the park.
With April arriving and a slew of late season snowstorms running through the park every few days, with signs of spring even so slowly starting to appear. I've been re-energized and I'm back to getting out and photographing RMNP early and often again.
Everybody needs a break from their creative pursuits now and then, and while I had not planned on taking a break from photographing Rocky this winter, It just kind of happened. Rather than fighting it, for the first time in my photography career I went with the flow and found some other things to occupy the time until spring thaw started and I felt inspired and motivated to get back out in the park and break out the camera once again.
I dont plan on taking a break anytime again soon, but its been a rewarding and refreshing experience for somebody who obsesses about getting out in the field as much and as often as possible. To any of my fellow photographers struggling with burn out or just and overall malaise, I'll be the first to tell you its ok to take a break and step away for a little while.
Regardless, I'm fully recharged now and pumped up for my favorite seasons of summer and fall in Rocky Mountain National Park. The park is slowly thawing out, Trail Ridge Road should be open in the next thirty days give or take and other sections of RMNP are already opening for the season such as Upper Beaver Meadow Road and Wild Basin Road.
I'll make sure to both keep posting on my Twitter and Facebook accounts as well as to keep this blog updated with the latest conditions and images from recent outings. Here's to thaw and hope to see you out on the trail.