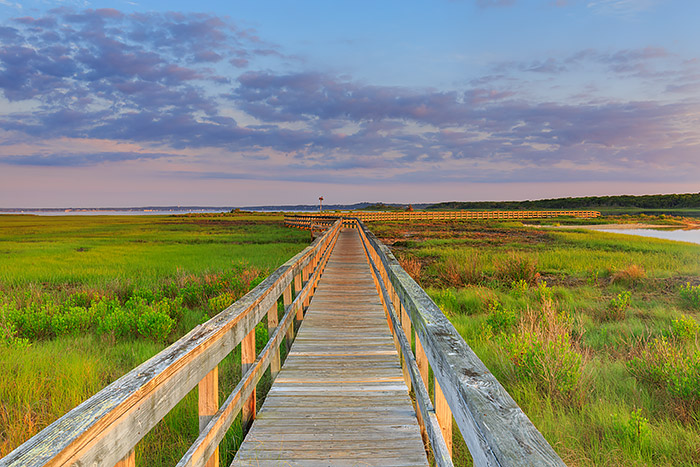 I've just arrived back from another annual summer whirlwind tour of New York State. Now to be honest, this trip was taken to visit family and to take my daughter to the beach to frolic in the oceans with her cousins, make sand castles and search for sea shells. Being a mountain girl she doesn't often get to do these things. Luckily for me, my wife and daughter like to sleep in a little late most mornings when on vacation which allows me time to sneak out and photograph for an hour or two before everyone else starts waking for the day at more civil hours.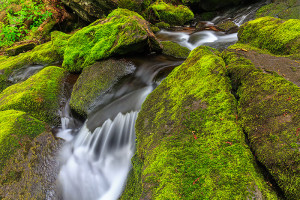 Because my family lives downstate, and my wife's family lives upstate I get to work my way through some of the very diverse scenery New York State has to offer. One of my favorite locations downstate is Harriman State Park and the area around Bear Mountain State Park. While Bear Mountain State Park has commanding views of the Hudson River and Hudson Valley, Harriman State Park is chock full of beautiful lakes, tree's and bubbling brooks and streams. This year there has been plenty of moisture of late, so Harriman was green and the brooks and streams where all still running. Harriman State Park is an amazing location with endless possibilities for photographers. I'll be back again in the fall which is my favorite time of year to photograph Harriman State Park.
After a few days at my Mom's house north of New York City, it was off to the east end of Long Island for a few days at the beach. I'm lucky enough to have a few relatives who invite us to stay with them each summer so we can spend time out east in Southampton, New York. If it was not for their generosity, I doubt we would have the opportunity to spend time in this beautiful location.The beaches and bay's around the area are spectacular. Access and parking can be difficult around some of the beaches and waterways but with sunrise around 5:15 AM this time of year one can photograph sunrise long before any of the parking patrol's go on duty. It's fun for me to go from shooting 10,000 to 11,000 ft above sea level to shooting at sea level.
Lastly, we spent the end of the week along New York's Southern Tier and Finger Lake region with Holly's family. The Finger Lake region is one of my favorite locations to photograph. The gorges, waterfalls and large lakes are a photographers dream come true. I have not even scratched the surface on exploring this area. With only 2 mornings to photograph I spent my time in Watkins Glen, Havana Glen and around Tughannock Falls north of Ithaca. I'm looking forward to returning to this area this fall to photograph this area amongst the fall foliage.
With our trip back to New York successful and feet planted safely back on Colorado soil, I'm looking forward to getting out and devoting most of my time this summer that of photographing Rocky Mountain National Park and continue to add to my growing portfolio of the park. I'll be back again this fall, but until then I'm looking forward to getting back into the mountains and breathing the thin air.