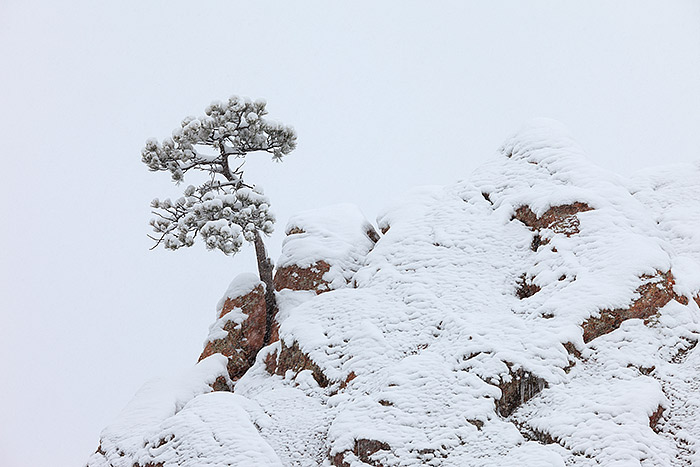 Sometimes all you can do between photography stints is sit and wait. Sit and wait for the weather to break or change or do something that will allow for differing conditions other than pure blue skies. I know complaining about a stretch of clear blue skies and warm days is not going to garner any sympathy from the peanut gallery, but somebody has to be contrarian.
The weather changed and snow finally filtered down from the skies on Monday over Boulder and the Front Range. The Flatirons and foothills surrounding town were covered in a beautiful coat of white fluffy snow. I could finally get out and play in the snow so to speak.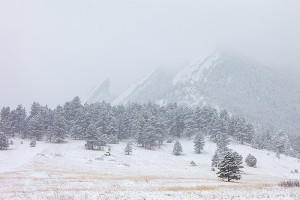 One of my favorite locations in town on snowy days like this is Flagstaff Mountain. You've got Chautauqua Park and the Flatirons right below, an on Flagstaff Mountain itself you have lots of interesting subjects that work well on snowy days.
Flagstaff Mountain has its share of wind swept and contorted tree's along with red rocks and boulders so popular with the areas mountain climbing community. I find the area around Flagstaff Mountain to be a great place to photograph when I need a little motivation and inspiration close to home. Snow days on Flagstaff certainly don't disappoint, and during the longer winter months it's a location I cant get enough of.