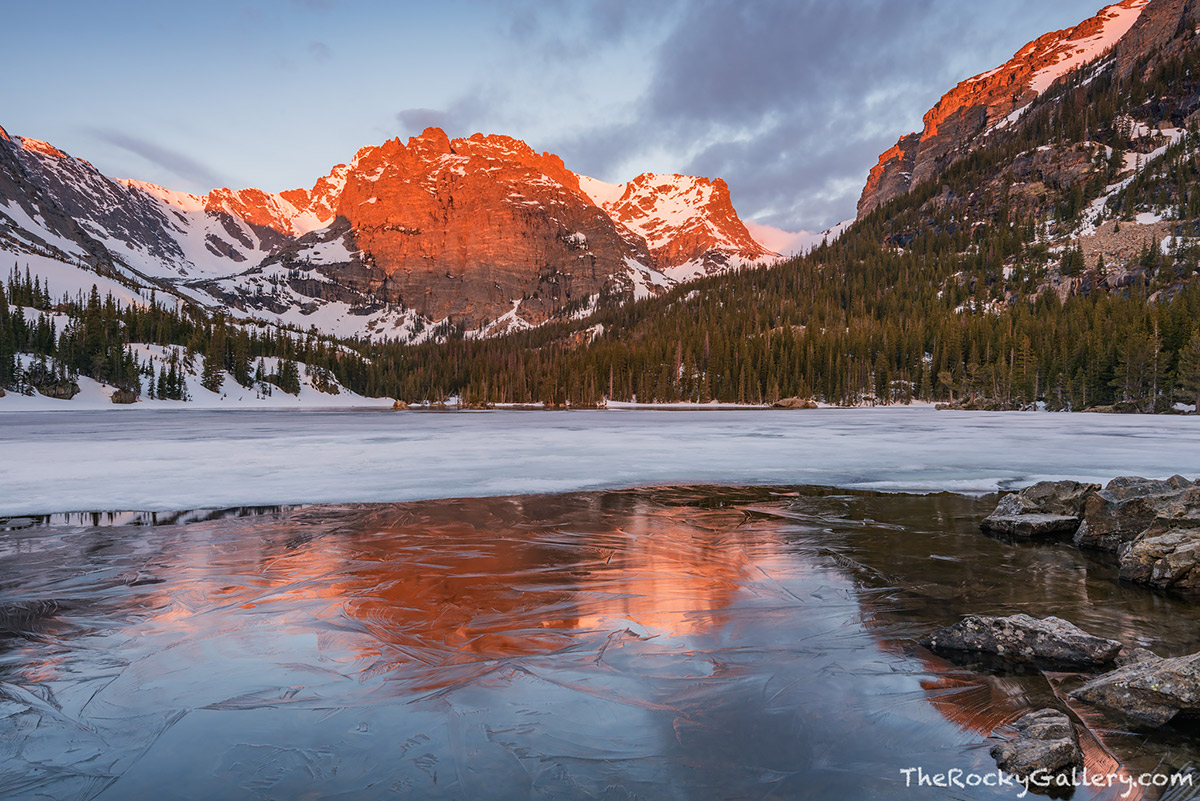 It's Memorial day so we now have the official start to summer upon us. Summer seasons in Rocky Mountain National Park is here and much of the terrain in Rocky Mountain National Park will soon be more accessible and easier to access.
Trail Ridge Road officially opened for the season a day late on Saturday, May 28th after being delayed a day due to snow falling on the road on Friday. As of this writing, Trail Ridge Road is typically cleared each night and closed at 8:00 PM due to the potential for ice on the road. Depending on the conditions in the morning, the rangers usually reopen Trail Ridge Road around 8:00 AM the following morning. Within a few weeks Trail Ridge Road will once again be open 24 hrs a day as the snow melts away from the shoulder of the road. Fall River Road won't be open until July 4th as it typically is each year.
The high country trails and lakes are starting to thaw out and melt. Sloppy intermittent snow covered trails can be found now above 8000 ft. From about 10,000 ft on down most lakes are open or partially covered with ice. You can expect to be postholing on portions the trails and if you plan on going much higher in elevation than 10,000 ft expect near winter travel conditions in Rocky.
It's an exciting time in RMNP now as summer finally begins to descend upon the park. Access gets easier and the potential for landscape photographers increases on a daily basis as temperatures warm and last winters snow melt. Have fun out there and make sure to take advantage of this all too short but sweet time of year.