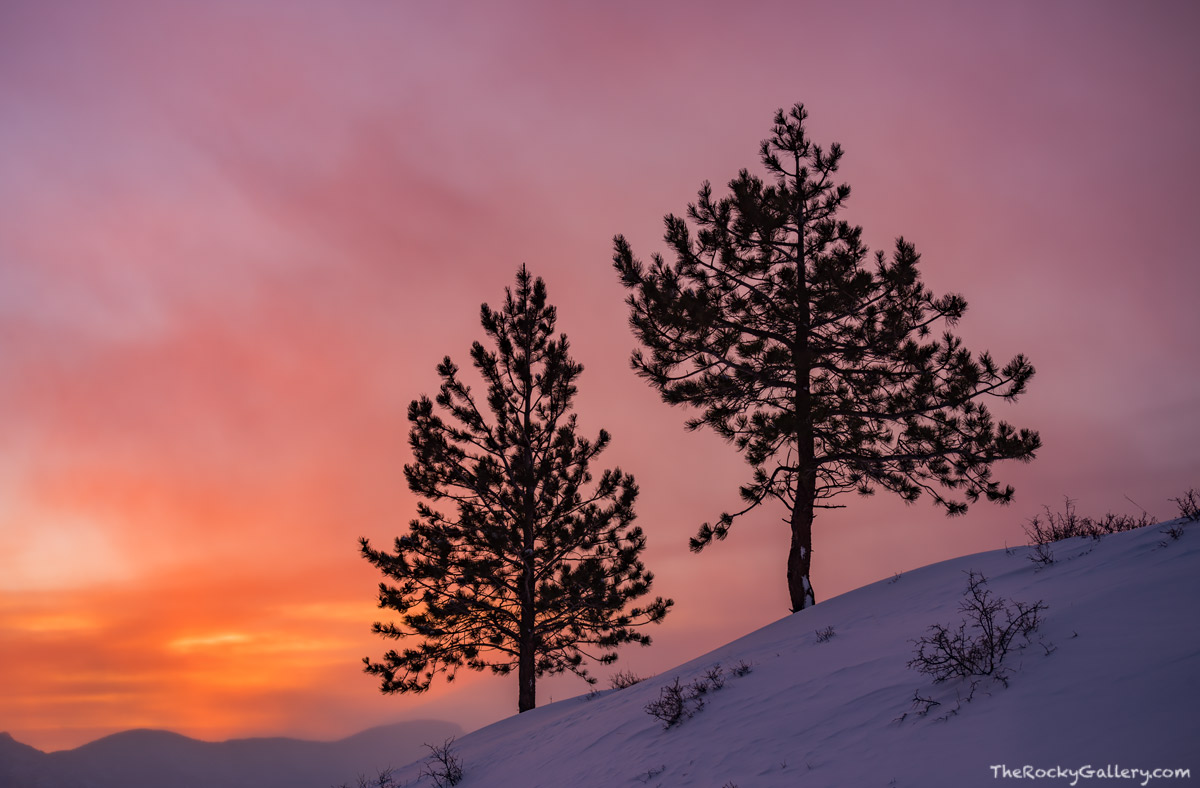 Photography for me is constantly evolving process. Technologies change, equipment change and subjects change. Personally, I find the longer I photograph the more refined my vision has become. After years of trial and error you begin to think you have a good idea of what works and what doesn't work when it comes to creating images. Overall, I believe this progression and refinement is a positive development in one course as a photographer. Having a good idea of what kind of images you want to create and understanding what works and does not work for your particular style is evolutionary, but it comes with a catch. Whats the catch?, blind spots.
Discernment works well until it doesn't. Being particular and deliberate in your compositions and locations are great as long as you make sure that you are not ignoring and closing your mind off to less seen compositions or subjects that may also help to improve your creative style. There is fine line between being discerning or ignoring potential.
I found myself guilty of this sin last week while out photographing Rocky. Snow had fallen the night before I headed up to the park hoping to capture snow capped peaks and snow covered pines. Like most photographers, I check the weather, study the predictive infra-red satellite maps all in an attempt to anticipate conditions in the field the next morning. I've written many a time how difficult photographing classic winter conditions in Rocky Mountain National Park can be, but this morning looked like one that might hold some potential.
Estes Park had received over a foot of snow in the past 24 hrs and Rocky Mountain National Park had even more snow, especially in the higher elevations. I was feeling pretty confident when I arrived at the Beaver Meadows Entrance station to Rocky in the predawn hours. As I headed up the road into the park I could see from the tracks in the snow that an NPS snowplow had already made its way up the road and into the park.
As some visitors to Rocky might be aware, they don't typically plow the roads in Rocky Mountain National Park between 7:00 PM and 7:00 AM so the appearance of a plow this early appeared to be a positive development. While I have a 4 wheel drive vehicle and am confident driving in winter conditions and unplowed roads, the frequent winds in Rocky can turn that foot of snow on the road to a 4 ft drift all the while looking fairly benign through the headlights of a vehicle at 5:00 AM. I head up to Rocky in the winter to photograph, not spend hours trying to dig my vehicle out of a snow drift at 5:00 AM so I was happy to see a plow was already out working.
As I made my way past Bear Lake Road I could see the plow had turned left and headed up that way. The plow had closed Bear Lake Road so access to the entire portion of the park was not an option now. Not a big deal I thought to myself, I would just head up Trail Ridge Road and photograph from there. While I blasted through a couple of pretty good sized drifts cutting the first tracks on the road that morning, I arrived at Deer Ridge Jct. to find the Park Service has closed Trail Ridge Road up to Hidden Valley and Many Parks Curve. A little bit of panic started to set in. I now had only a very small portion of Rocky that I would be able to photograph and furthermore as so often is the case the high peaks were shrouded in clouds.
I was beginning to feel a little sorry for myself at this point. I had drive up to Rocky on snow covered mountain roads early in the morning anticipating beautiful winter landscapes only to find I may come away with very little to photograph. I parked in one of the roadside pull-offs and watched as some nice color began to form in the skies to the east of Rocky in anticipation for sunrise.
I might not have a lot of options and while conditions where not exactly how I had anticipated them being, I was now determined to find something to photograph. I thought to myself that 'any photographer worth his salt could find something to photograph on this beautiful morning'. I grabbed my backpack, got out of my truck and started heading down the road towards a grouping of trees. I figured there has to be something to photograph here and at the minimum the skies are going to be spectacular.
Trudging around in the deep snow I kept looking for a composition of trees and sky that would work. I was getting frustrated when I started looking at two small pine trees located right off the road. I've driven by these two pines thousands of times and never given them a second look as they are right off the road and for the most part are unremarkable in appearance.
This morning I had few other options and I was determined to find something to photograph. I set up my tripod on the unplowed road and watched as the sky turned red and orange behind these two pines. A snow squall moved past and as I tripped the shutter on my camera I began to see some potential in the composition and landscape covered with fresh snow.
I had driven by these two trees so many times and never considered photographing them. In my mind the location was pedestrian and there wasn't much reason to stop and survey the location in the past. Because of the conditions and lack of access to other locations in Rocky, I had to make due with what I was given and not what I though fit my style or preconceived notions for this morning. Being stuck in this location forced me to take inventory of the surroundings and more importantly check your blind spot.