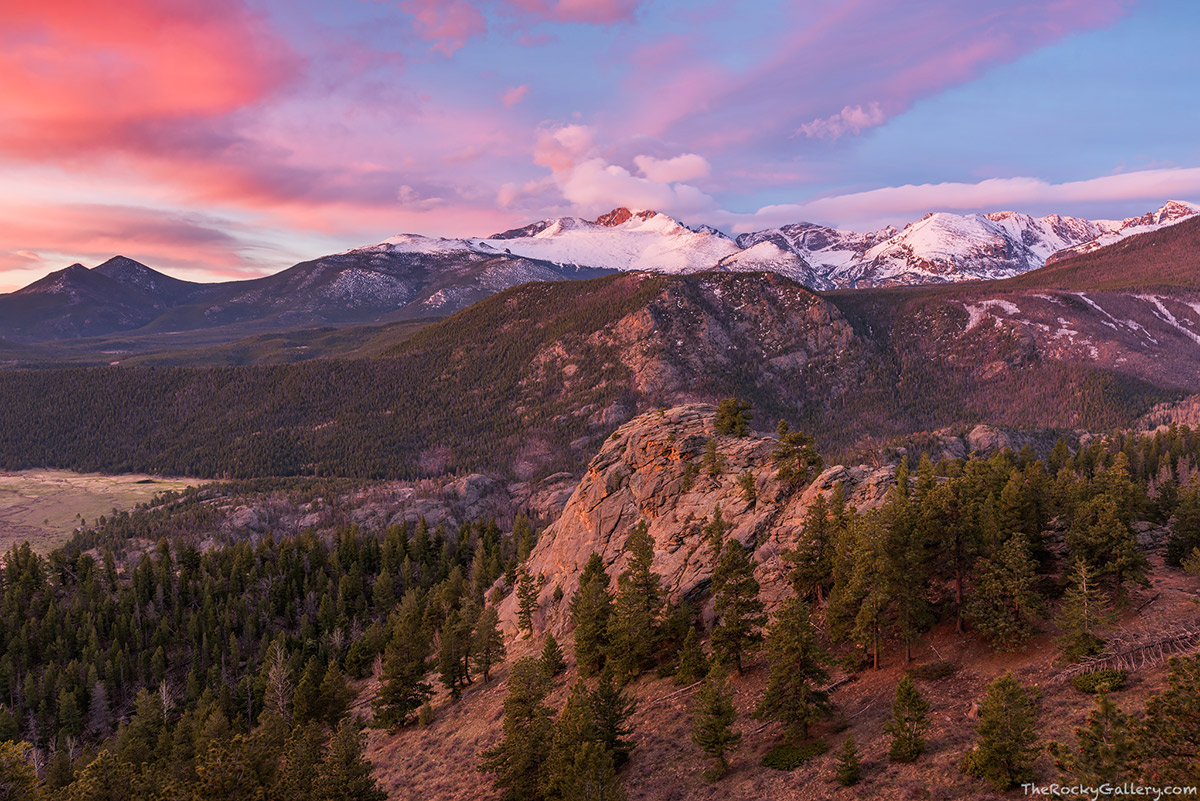 People often ask me if I ever tire of photographing Rocky Mountain National Park. After all, I spend the majority of my time in the field photographing in Rocky. When I field this question people assume that I most get bored photographing in the same locations in RMNP time and time again. In reality I find the opposite actually holds true. The more time I spend photographing in Rocky Mountain National Park, the more I realize just how much there is to photograph and just how much of a folly it is to every think once can photograph an amazing location like Rocky to the point of no longer being able to find new or unique compositions.
While I still photograph many of the well known locations in RMNP, I'm constantly on the lookout for new viewpoints or scouring my topographic maps trying to figure new locations which may hold great potential. New locations, varying lighting conditions, changes in seasons all make it easy to find new locations and opportunities for photography in Rocky Mountain National Park.
This past Friday I was able to get to a location I've been eyeing quite a few times but had yet to shoot. High above Moraine Park on the side of Beaver Mountain are some nice vistas of Longs Peak, Chiefs Head Peak, Thatchtop, Otis and even Hallett. I've been waiting for the right cloud setup before photographing from this location. As the high country of Rocky Mountain National Park thaws out I'll end up spending much of my time photographing from those locations so I have a somewhat short window to photograph from this area before I start dedicating much of my time to locations that become more accessible as the temperatures warm.
Conditions where just about perfect on Friday from the side of Beaver Mountain and I was able to capture the image I had been envisioning for sometime. I have quite a large list of locations like this one on Beaver Mountain that I have yet to photograph from, so I don't think I'll be running short on locations to photograph in Rocky anytime soon.