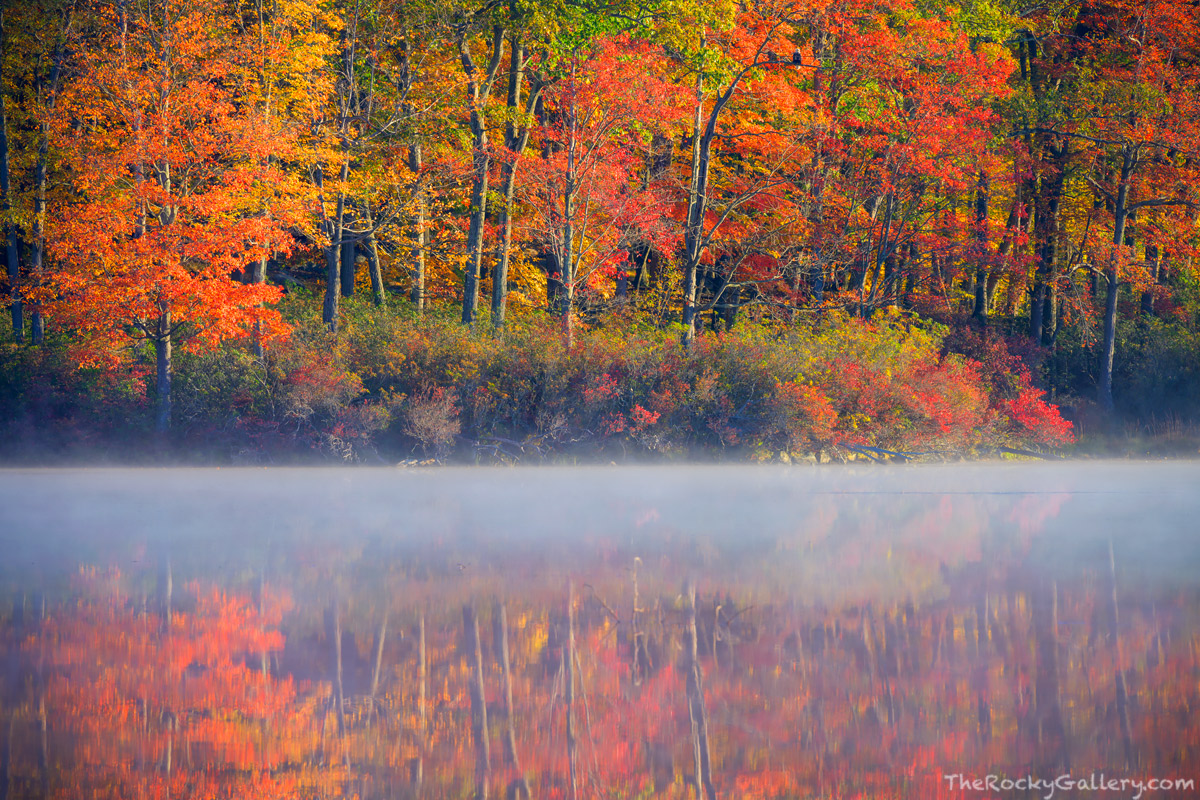 It's always nice to get out of your comfort zone a little and go photograph a different location. In my case, I spend the majority of my time photographing Rocky Mountain National Park. I specialize in photographing Rocky Mountain National Park, lead workshops and tours in Rocky Mountain National Park, and consider it my favorite location to photograph. With that said, I get as excited as my clients do anytime I get a chance to head out to a different destination and photograph something a little different.
With my RMNP tour season winding down and snows starting to fall in the high country of Colorado, a quick jaunt back to New York State at the end of their fall color season is always fun. With my daughter out of school for a few days, we thought it would be a nice time to head back east and visit my 78 year old mother. While the purpose of the trip was to spend time with mom over the weekend, being a working photographer means sneaking out before everybody wakes up for the day and getting a short, but productive morning shoot in.
With only one morning to photograph before heading back to Colorado, I headed out to an old familiar and favorite haunt of mine. Harriman State Park, just across the Hudson River from where I grew up is an amazing location in fall. Lakes, streams and some of the best fall color anywhere near New York City makes Harriman State Park both a favorite of mine, and a location I can spend a few hours at in the field without missing time with the family.
While we were delayed in Denver, we landed on the backend of a large Northeaster that had just scooted up the coast. Even with all the wind and rain, most of the foliage in Harriman State Park still looked pretty good as of last weekend.
My one morning in Harriman State Park dawned clear and cool. No clouds in the skies, or overcast lighting to take advantage of the beautiful fall color but as is always the case, one just needs to adjust to the lighting and take what they are given. Luckily for me, there was some nice fog on many of the lakes of Harriman, and the strong winds from the day before had died downed.
I ended up at Lake Kanawauke at sunrise which is always a beautiful location. With about 2 hours to spare, I spend the morning in the Kanawauke area photographing the fog on the lake and the beautiful reds and oranges along the shoreline. We dont typically get foliage this colorful in Colorado so even a few hours in the field enjoying the classic east coast landscape draped in autumn colors was amazing.
Of course I could have spent hours photographing in and around Harriman State Park and Bear Mountain State Park but I had more important places to be. Leaving for the airport on Sunday morning, clouds and rain were moving in to the Hudson Valley. As I flew out over the Hudson River and looked down on Harriman State Park from high above, I wished I could have spent just one more morning in the beautiful overcast light and rain on the way that day. Hopefully, next year I'm able to spend a little more time enjoying New York, but its back to enjoying Colorado and Rocky Mountain National Park for me again.