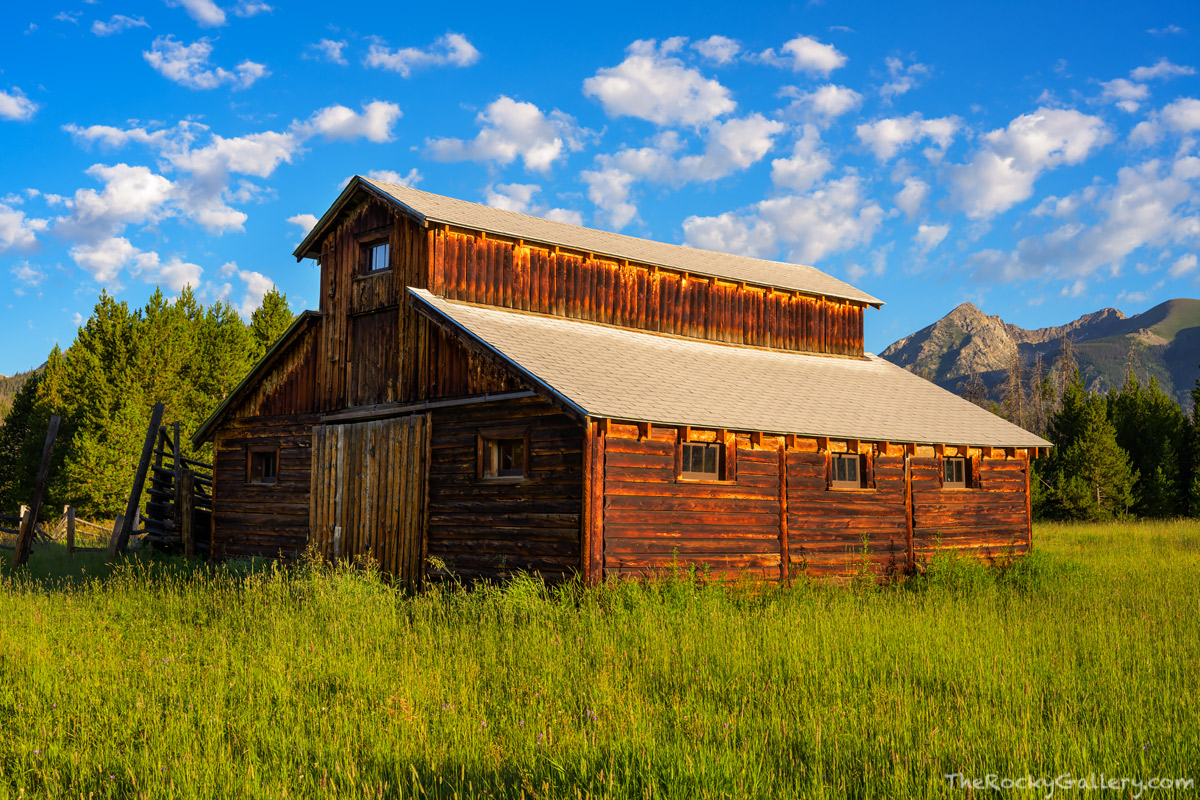 When it comes to photographing western icon, Moulton Barns along Mormon Row in Grand Teton National Park. Unlike Grand Teton National Park, Rocky Mountain National Park has made a concerted effort to remove many of the man made structures and lodges in the park over the years. Many are surprised to discover that RMNP actually has it's own barn that is nearly as photogenic at some of the structures in the Tetons.
While Rocky Mountain National Park was once lined and dotted with lodges and inn's, none of these structures remain standing. Moraine Park, Horseshoe Park, Beaver Meadows, Deer Mountain and the Kawuneeche Valley all had numerous lodges and structures that once hosted visitors to the area.
While the NPS has made an effort to remove many of these structures and restore the landscape to it's natural state, there are still quite a few historical buildings standing in Rocky Mountain National Park, particularly on the west side of the park.
For photographing man made structures, its hard to beat the Little Buckaroo Barn. This barn located on the west side of RMNP in the Kawuneeche Valley certainly gives the Moulton Barns of the Grand Teton's a run for its money.
Part of Trail River Ranch, the Little Buckaroo Barn dates back to 1942. Built in a style that is typically found in southern Louisiana it's unique one off. With the Never Summer Mountain of Rocky Mountain National Park as a backdrop, and building materials sourced from the area, the Little Buckaroo Barn is a small but stunning piece of construction.
Typically when I head into RMNP to photograph the landscape, I normally have a particular destination in mind. This can all change if the clouds or weather dictate that certain locations are more optimal with the current conditions.
This was the case on Wednesday morning when shortly after sunrise a nice set of clouds slid over the Kawuneeche Valley. Once I saw those clouds gliding over the valley, I quickly set out to Little Buckaroo hoping to use them as a backdrop. The clouds didn't stick around long, but they stuck around just long enough for me to capture a handful of beautiful images of summer at Little Buckaroo Barn.