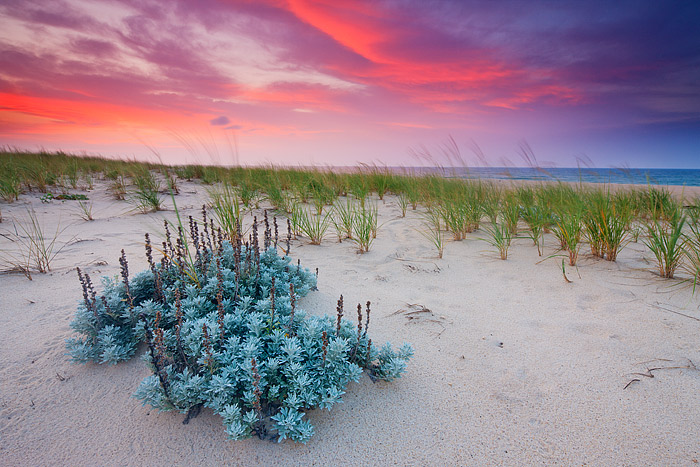 Changing pace can be a good thing. Every once in awhile it's nice to get out of your set routines, break from the mold a bit and photograph something different. I personally finds it helps the creative process to break from the familiar and get out into different environs.
I spend last week on a whirlwind tour of New York State visiting in-laws and relatives. The trip back east was more about visiting family and catching up with old friends then it was about photography. Of course, there was no way I was going to be able to keep my camera in the bag the entire time.
While spending the end of the week out on the east end of Long Island, I was able to get up early a few mornings and catch sunrise along the beach. While I had a good sunrise this particular morning at Dune Beach in Southampton, the humidity, sand and sea spray where all things I've gotten used to not having to deal with here in Colorado. The trip was great, but I'm eager to get back up to Rocky and my more comfortable surroundings.