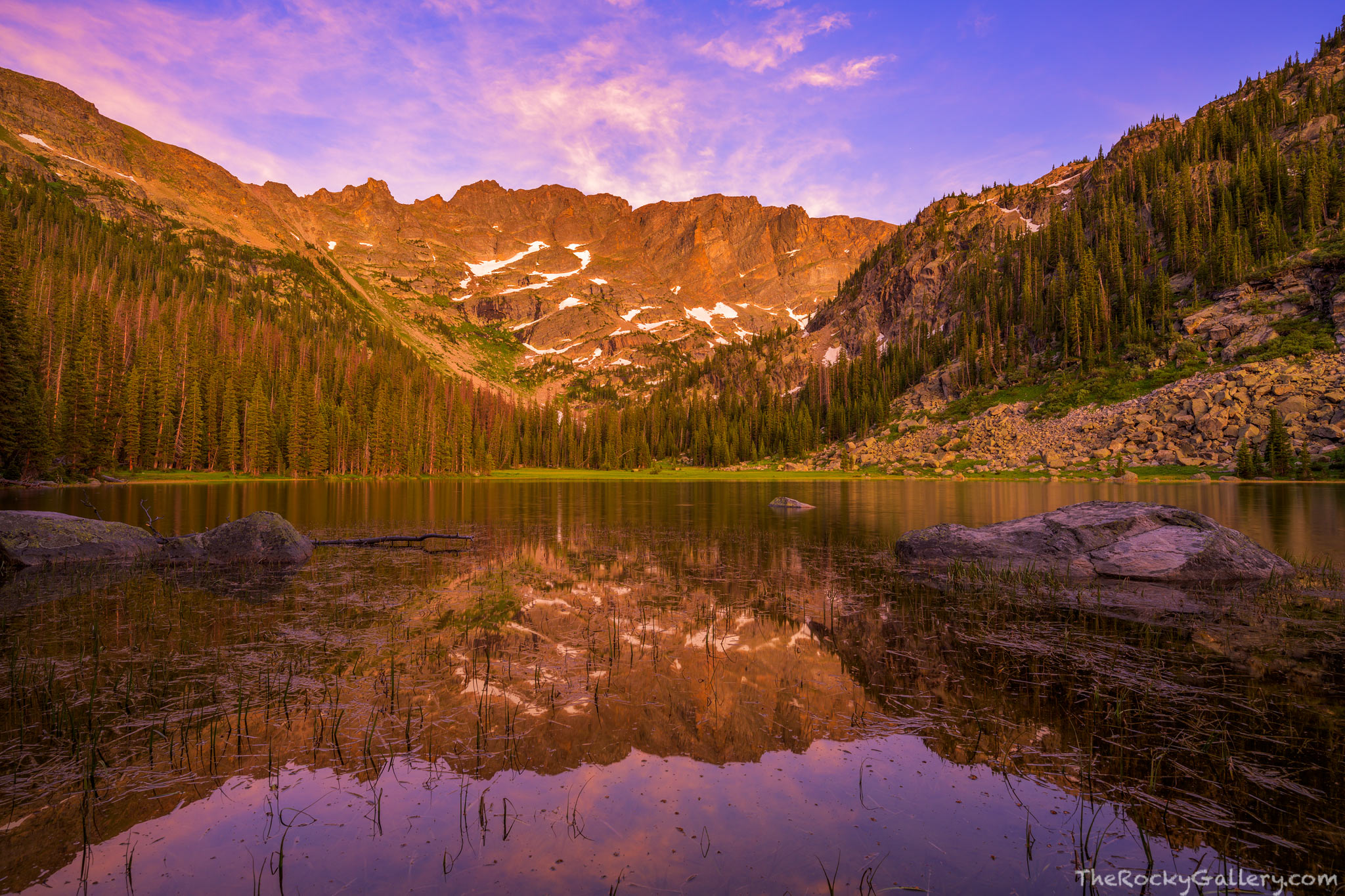 Finally some good news to report here. After being closed for over two months, Rocky Mountain National Park announced on Tuesday, May 12th that they were planning on starting a phased reopening of the park starting on Wednesday, May 27th.
Superintendent, Darla Sidles, along with Visitor Use Specialist, John Hannon held a meeting with the Estes Park town board on Tuesday night to explain the plan for reopening moving forward. It's great that Rocky Mountain National Park will reopen on May 27th, but whats apparent from listening to park officials, is that it's not going to be business as usual.
Details are still being hammered out, and as of this writing the Department of the Interior has not yet approved the reopening plan, but assuming they do, things will be very different in Rocky this summer.
The biggest proposed change will be limiting the number of visitors to the park each day through the use of a timed entry permit system. NPS park officials will use a timed entry permit system between the hours of 6:00 AM until 5:00 AM to limit the number of visitors to Rocky to no more than 13,500 a day. This will help to prevent overcrowding at trailheads, parking issues and allow the Bear Lake shuttle busses to run at half capacity. Of course this is all being done to allow for proper distancing and spacing as they try to mitigate the effects of the Covid-19 virus from spreading.
With the timed entry permit system, 90% of the permits will have to be reserved at least 48 hrs prior to visiting Rocky. As I currently understand it, Rocky will allow 10% of the permits to be held back and released 48 hrs prior to a visit to accommodate a very small segment of visitors arriving at the last minute. There are many dynamics currently playing out in regards to visitation to RMNP right now, but one thing is apparent. Rocky does not want visitors showing up unprepared at the last minute, or people from the Denver area making spur of the moment day trips to visit the park. If you plan on visiting Rocky Mountain National Park this summer, park officials want you to be prepared, with a reserved permit and time slot in hand.
Obviously this is going to have a tremendous impact on visitation to Rocky Mountain National Park as well as the towns of Estes Park and Grand Lake. How it effects photographers is yet to be determined.
As I currently understand it, if you arrive before or after the 6:00 AM until 5:00 PM timed permit window, you will be able to access RMNP. Superintendent Sidles said this policy will continue "at least until we realize there are 10,000 people going in before six … then we would adjust that." So while it appears photographers may have a window to access the park without applying for the limited permits, be forewarned that this policy could quickly change if park officials feel its becoming unwieldy.
Park officials stated in the meeting that they are still working out many of the smaller details and policies. Much of this will be adjusted and re-evaluated at the end of June so look for park policy to continue to be fluid and evolve.
As for the status of my photography tour business. I'm currently evaluating what I can and cant do adhering to the CDC social distance policies as well as the parks timed entry permit system. Currently, photography tours are on hold because I don't see a way I can manage the permit system and travel in vehicles while adhering to recommend social distance spacing. Using multiple vehicles and having to manage multiple permits does not seem like a prudent policy from both an ethical standpoint or an environmental footprint standpoint.
I'll continue to update the status of my photography tour services and I'm hoping by later in July, I may be able to resume booking photography tours for the late summer and fall season in Rocky Mountain National Park. Meanwhile, I be out photographing in the park as much as I am able and will be keeping my fingers crossed that the current policy remains in place so that access to park is still possible during off-peak times.