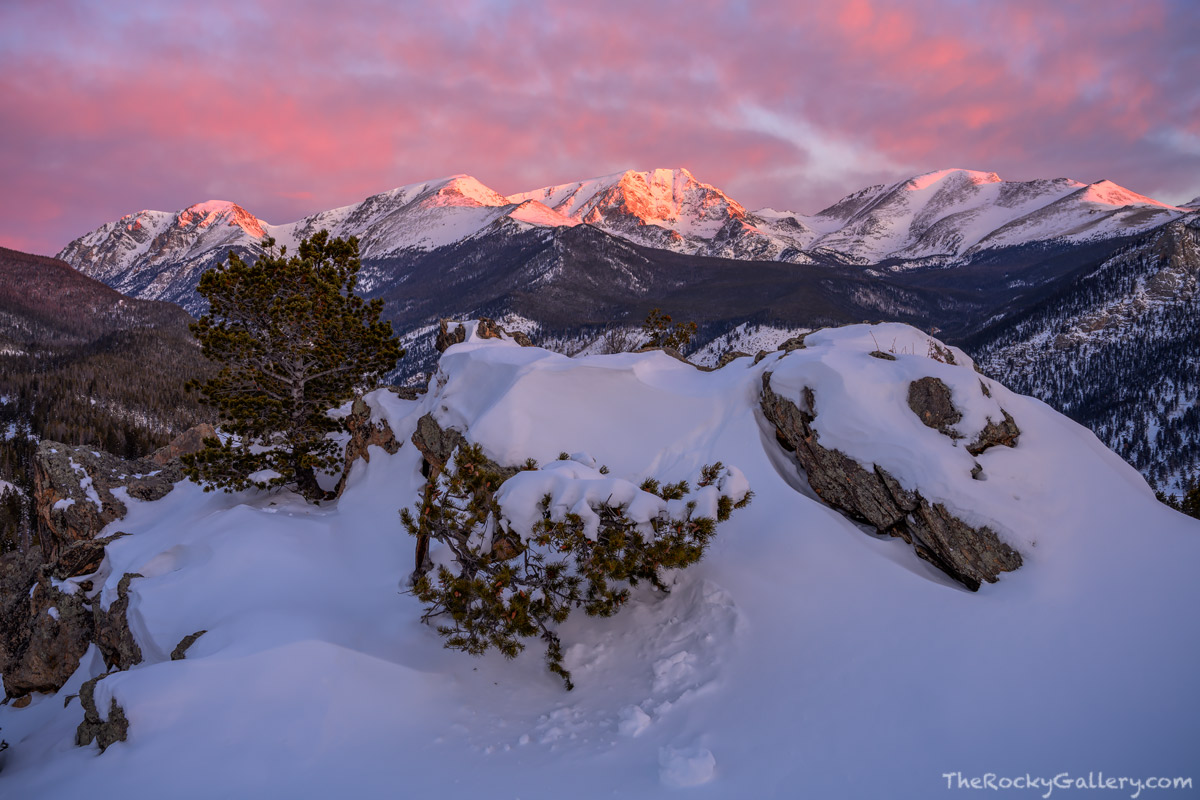 If you have been watching the national news of late, you've probably seen videos of all the snow, avalanches and other weather we've been having here in Colorado. While the news stations tend to embellish situations a bit, this winter has been a very active one both for the entire state of Colorado as well as Rocky Mountain National Park.
Just last week Rocky Mountain National Park and the Front Range of Colorado were hit by a very strong late winter storm that dumped lots more snow on the peaks while also being aided with extremely strong winds as well as the lowest recorded measurement of SLP in Colorado at 970.4 MB's.
Rocky did not get the hurricane like winds that many experienced in the Denver metro area but they did get the snow with very strong winds with well over a foot of new snow falling on an above already above average snowpack.
This latest storm pushed the Colorado River basin snowpack on the west side of Rocky Mountain National Park up over 140% while the South Platte drainage on the east side of Rocky Mountain National Park currently stands at 136% of normal.
What does this all mean for current and future conditions for photography in Rocky?. For one thing it means I certainly expect there to be lots of snow still hanging around early into the summer season. Higher elevations of Rocky are going to see lakes taking longer to thaw and trails still partially covered with snow into at least mid June and possibly even early July. Streams and waterfalls will be flowing hard as the snowmelt begins to take hold later this spring.
I would expect lots of green as temperatures warm as well as wildflowers. In fact, I'm keeping my fingers crossed that we have a great wildflower season in Rocky starting in the lower elevations in June and moving to the higher elevations of the park in July and early August as I hope we reap the benefits of all the snow that has fallen in Rocky Mountain National Park and the mountains of Colorado this season.
As for the current conditions in Rocky expect to see lots of snow, mostly frozen bodies of water including streams and lakes and trails still packed with snow requiring traction, skis or snowshoes. It's still March so expect lots more snow to fall in the next thirty days but one can also expect the snow to melt quickly as both the sun and temperatures continue to increase quickly as we move towards summer.
So to summarize what one should expect the next few weeks in Rocky, lots more of the same.