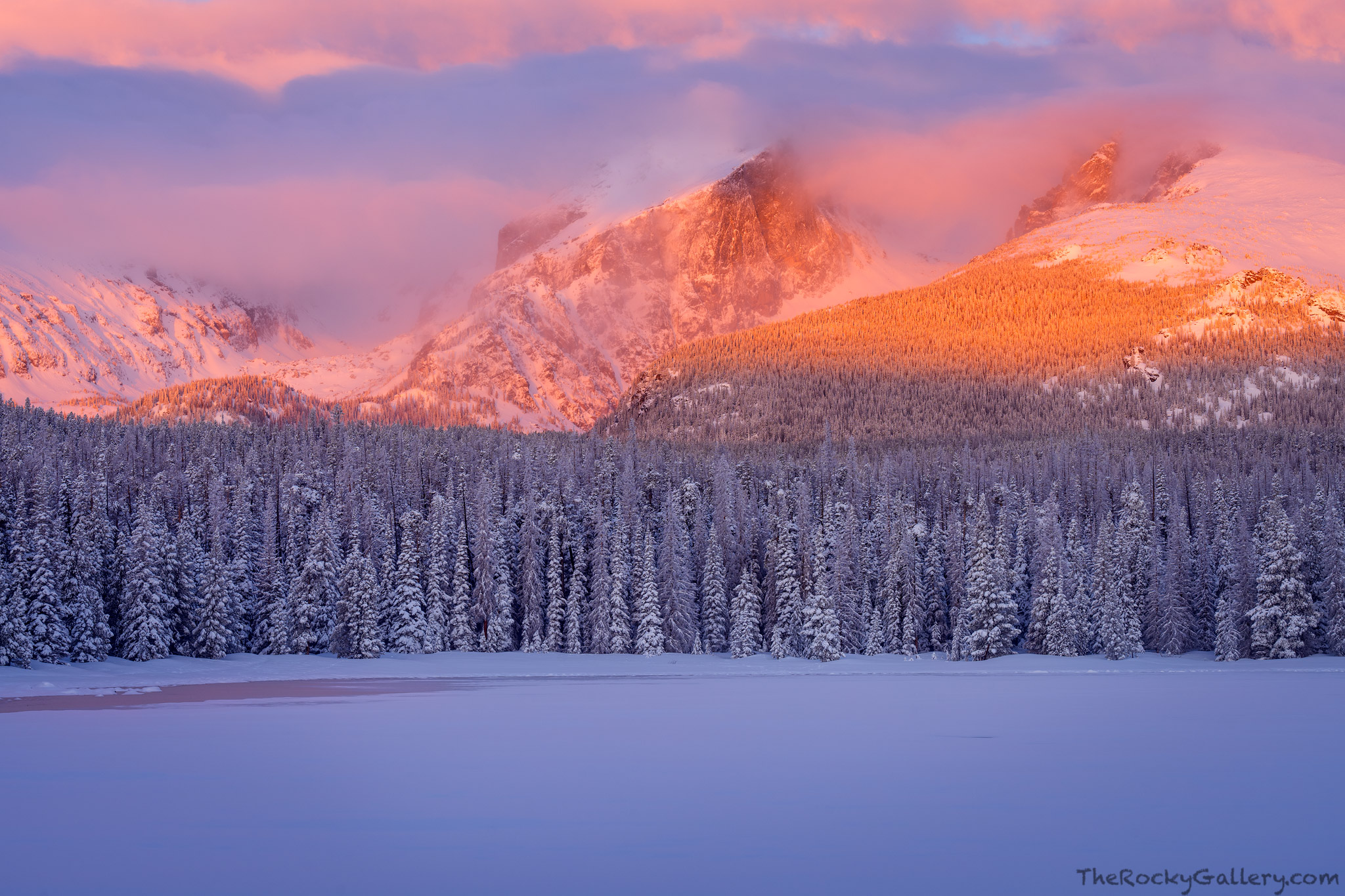 Most photographers when thinking about May, think of green landscapes, flowering trees and warmer weather. Thats true for many areas of the United States this time of year, but for Rocky Mountain National Park, reality is quite a bit different.
While hints of spring, greening grasses and warming temperatures can be seen starting to emerge in the lower elevations of Rocky Mountain National Park, May in much of RMNP feels an awful lot like March or April.
Tuesday morning was a good example of the reality of spring in Rocky. Heavy wet snow starting falling on Sunday and continued right through Monday in the park. The snow struggled to accumulate at the lower elevations but above 8500 ft it was as much winter in Rocky as it was the middle of spring.
While I'm ready for summer in the high country, these late spring snowstorms in Rocky offer some of the best opportunities for landscape photographers. While access and travel can be tricky this time of year, often these warmer late spring storms end up with a lot of melting, especially on pavement and roads in the park. If it was the middle of winter, Bear Lake Road might be closed after a storm like this, but this time of year there were only a few areas of pavement in Rocky where the snow actually stuck,
The same is also mostly true for cross country travel on trails in Rocky this time of year. The heavier wet snow compacts on the trail and with snowshoes or micro spikes, one can usually get around without the need for skis.
I took the opportunity to head up to Bierstadt Lake this time around and see if I could catch the sunrise over the continental divide as the storm was clearing. While I trudged up the Bierstadt Moraine in 6 to 7 inches of fresh snow, I was hoping some of Bierstadt Lake might be open for a reflection with clouds and fog to boot.
Arriving at the west end of Bierstadt Lake first, my wish for open water was quickly squelched. Even still Bierstadt Lake looked awesome. Heavy wet snow was pasted over the pines lining the lake. Fog was starting to clear just as the sun rose and within a few minutes of arriving at Bierstadt I could make out a hazy Hallett Peak and Flattop Mountain.
The fog quickly cleared just as the sun lit the peaks but some great clouds hovered and moved over Otis, Hallett and Flattop. It was just about as perfect a winter morning as there could be. Of course it was actually spring but whose counting.
Regardless, be ready for a few more coating of snow on the higher elevations of Rocky Mountain National Park before we put this winter season to rest. Trail Ridge Road should be opening in only a few short weeks and summer will be here before we know it. Even so, be ready for a few more of these spectacular 'spring' mornings in RMNP.