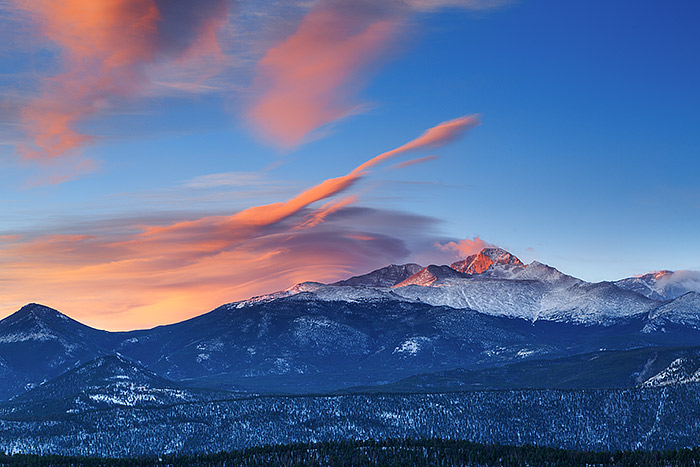 I've just returned from a short but very productive trip back east to photograph the fall colors. I'll be posting some of these images in the near future so stay tuned. Even more exciting is the fact that I was able to get up to an open and welcoming Rocky Mountain National Park for a beautiful sunrise.
It always feels good to be home after traveling and it feels like forever since I've had a productive morning photographing Rocky. Being a creature of habit means I have a fairly regimented routine. While traveling and exploring new places is essential to learning, creating and improving your craft, photographing on your home turf always feels rewarding.
While it takes a little longer to get up to Rocky Mountain National Park than it did previously the trip over the Peak to Peak highway is worth the extra time involved. With the government shutdown out of the way for the time being, Rocky is open and Estes Park is bustling and busy again with visitors. It's as great a time as ever to get back up to the park and spend time with old friends.