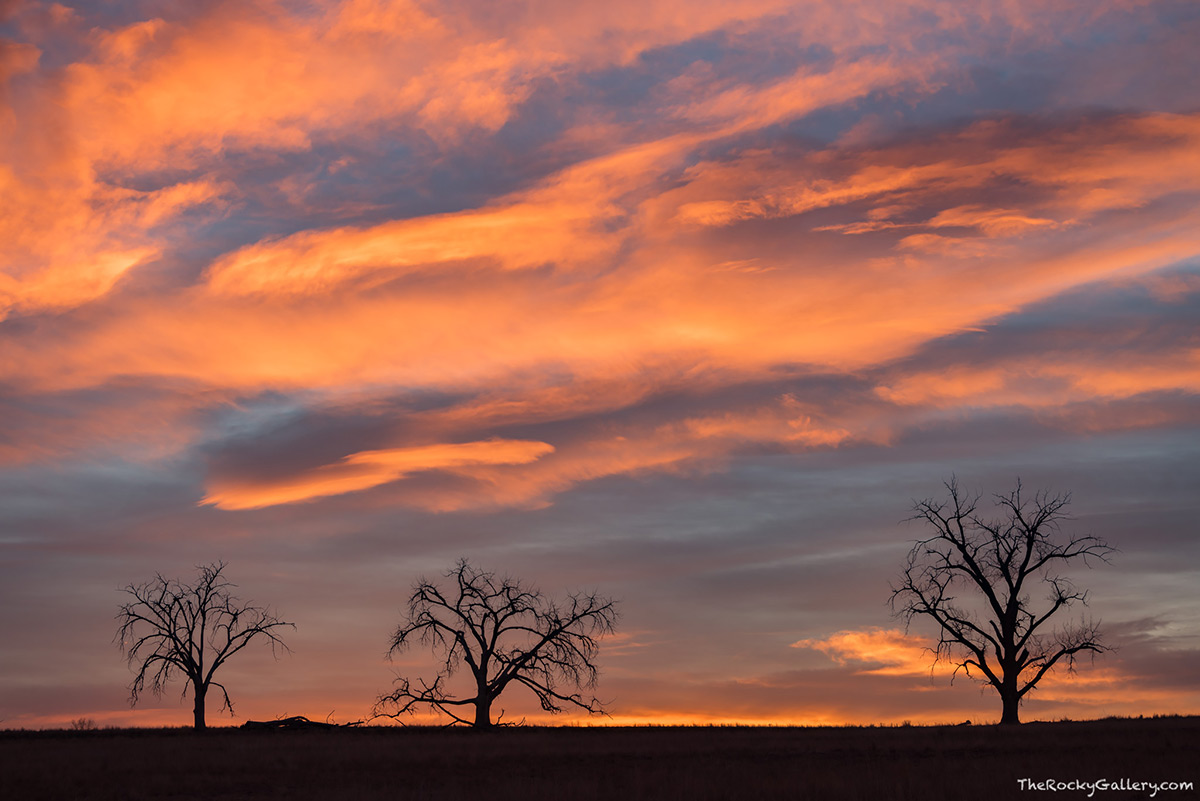 February on the Front Range of Colorado probably conjures up thoughts of cold and snowy landscapes. While we certainly get our fair share of snowy days in February, more often than not February is often a tame month when it comes to weather. Our blizzards and large snowstorms tend to occur early in the season in October or November or later in the season come March and April. February as was the case last week is often mild with seasonally warm weather and lots of sunshine. One caveat to mild February weather on the Front Range is our good friend the wind. These mild weather days or often powered by strong downsloping winds which warm the air as the descent the mountain range.
Last week was just that. Warm and mild in the Denver and Boulder area while at the same time being insanely windy. This made it nearly impossible for me to head up to Rocky Mountain National Park or even the foothills of Boulder for photography. Winds of over 80 mph were recorded in Estes Park and Boulder and Berthoud Pass above Winter Park even recorded gusts as high as 104 mph. If you have had the pleasure of trying to photograph landscapes in hurricane force winds you know that more often than not it can be a test in futility.
Windy days on the Front Range make photography tricky but the winds themselves often help to create beautiful lenticular clouds and some of Colorado's best sunrises and sunsets. So while its hard to photograph in these conditions, its equally as difficult for a photographer like me to stay indoors and watch these spectacular sunrise and sunsets without attempting to photograph them.
Rocky Mountain National Park and the foothills were out of the question with the winds so I had to figure something else out. I figured it was as good a time as any to head out to some local spots here in Weld County east of the foothills and make an attempt to capture some of the beauty right here in my backyard.
Weld County is not going to upset the apple cart when it comes to unseating the jaw dropping beauty of Rocky Mountain National Park or other mountainous areas in the foothills, the high plains of Colorado have a subtle beauty that is often ignored by photographers. While Weld County holds a certain charm, its a county that is continually changing. Whether it be from Oil and Gas interests or construction from the housing boom and growth Colorado is experiencing, locations in Weld County don't remain unspoiled for long.
Truth be told, 99% of the time I'm guilty of ignoring some of this subtle beauty and will drive right past it heading to up to Rocky or to Boulder for sunrise or sunset. With the hurricane force winds abating somewhat as you head further east, I was able to check off a couple of nearby locations and capture some of that subtle beauty that is present in eastern Colorado. Will this be the start of a new project or portfolio?. It's hard to say for sure but I believe strongly in photographing subjects in your own backyard. I can only be so many places at once so we will just have to see moving forward how much time I can spare to continue to photograph in my backyard. Even so, photographing locally is rewarding and something I'm going to try and make a better effort to do in the future, especially on those pesky windy days.