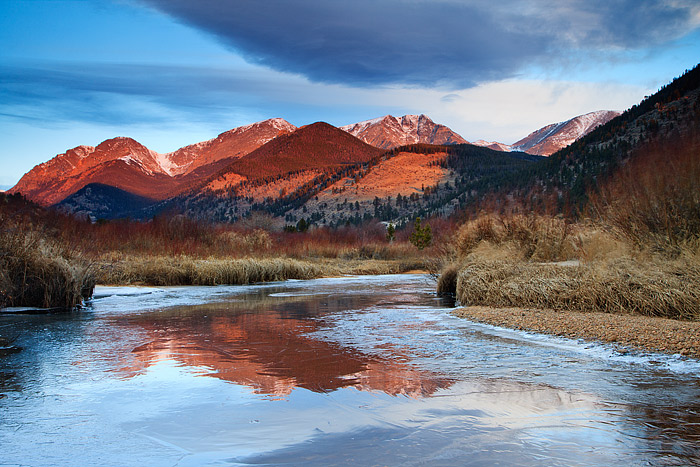 I've been on a bit of a photography hiatus the last week or so. The combination of the Fern Lake fire closing most of the east side of Rocky Mountain National Park, and the lack of snow have contributed to my lethargy. If the weather predications hold, Rocky should be seeing some snow this weekend. Hopefully the much needed moisture will tamp down the Fern Creek fire and cloak the peaks in white.
As stated in last weeks post, I've been spending a good deal of time photographing the lower areas of Rocky. Prior to the Fern Creek fire blazing through Moraine Park, I had been spending a good deal of time photographing both Moraine Park and the Horseshoe Park area. It's been a very productive and eye opening exercise for me.
Moraine Park and Horseshoe Park are both spectacular areas of Rocky Mountain National Park. They are each beautiful areas in their own right and deserve the appreciation they command. It can be easy however, to drive right through them on my way to other trailhead and destinations higher up in the park. Photographing Moraine and Horseshoe during the transitional shoulder season, has really opened up some new photographic opportunities that may have been ignored previously.