With Trail Ridge Road opened late last week, all that stood in the way of being able to easily return to the west side of Rocky Mountain National Park was the nightly 8:00 PM closure that was in place. On Wednesday June 1st, the NPS removed the nighttime closure of Trail Ridge Road and with that a whole lot of options opened up for photographers visiting Rocky.
With the removal of the nighttime closure of Trail Ridge I headed out first thing the next morning for sunrise on Trail Ridge Road and then I figured a few nights camping on the west side of Rocky to survey the conditions and photograph some areas I had not visited since last October prior to Trail Ridge closing for the season.
I spent most of my time this trip photographing mainly in the Kawuneeche Valley and along the East Inlet just outside of Grand Lake. There is still a fair amount of snow to be found along some of the trails especially as you move higher up in elevations but the both the Kawuneeche Valley and the East Inlet are clear of snow. As of this writing, snow could be found on the trails above Lone Pine Lake and I found trails covered in patches of snow starting near Big Meadows.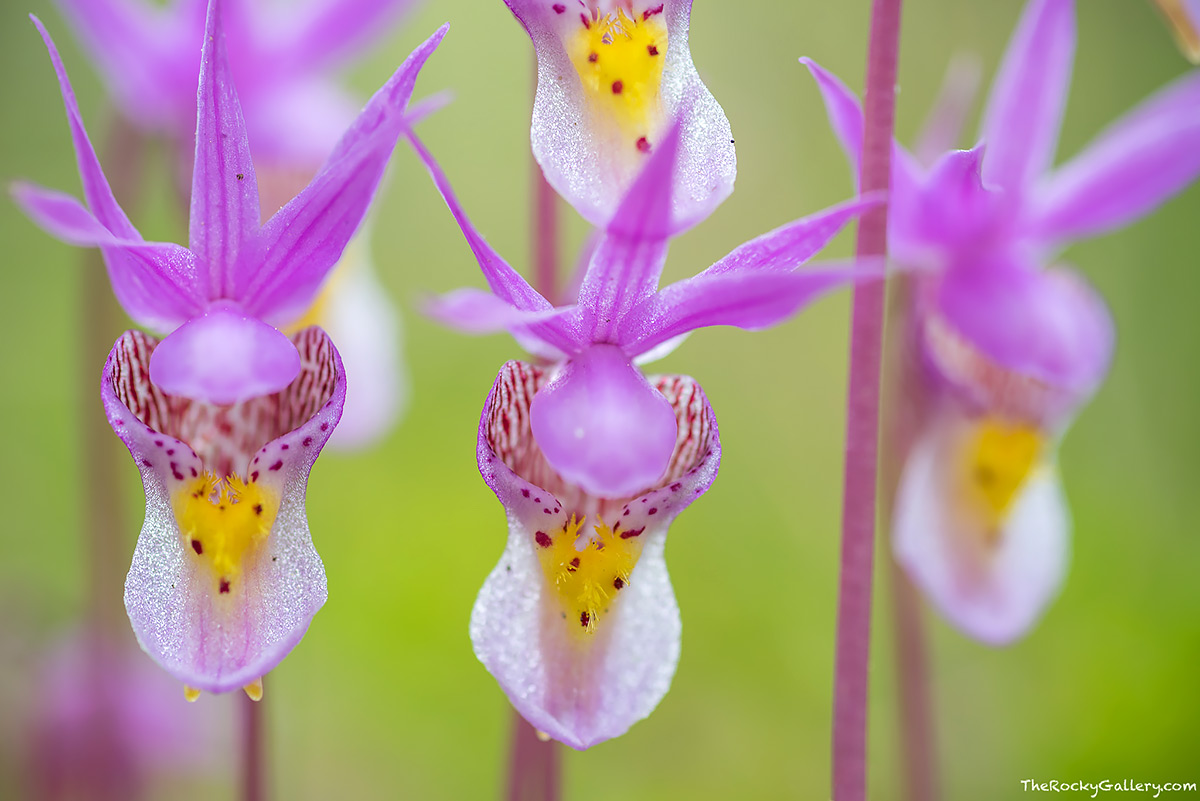 Moose were plentiful on the west side and while the grasses have just started to green, wildflowers such as Marsh Marigolds and Calypso Orchids were plentiful. The highlight of my trip over to the west side of Rocky Mountain National Park was watching a large cinnamon colored black bear amble across Harbison Meadows and into the trees. I made an attempt to photograph this healthy bear but he managed to cross the road behind my vehicle and quickly scamper up the hillside before I could photograph the bear.
Even though I did not manage to photograph the bear it was a productive trip nonetheless will a nice sunrise and two beautiful sunsets mixed in. I'm already planning my next trip over to west side and I only expect ease of access and conditions to improve with each passing day.