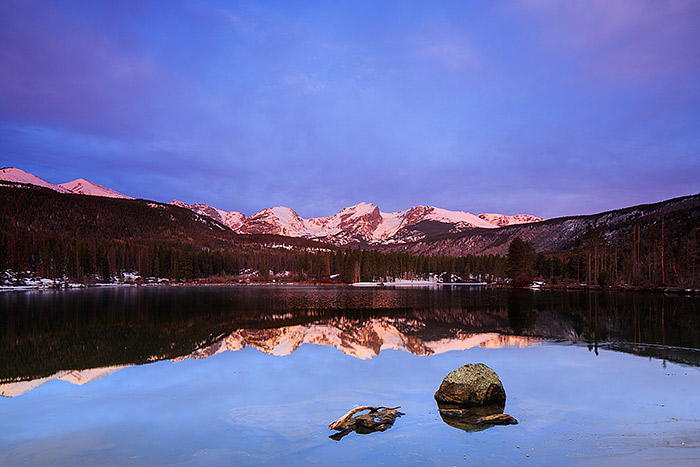 Say that three times fast!. In what seems like a winter season that just wont end, finally are signs of spring throughout Rocky Mountain National Park. Don't get me wrong, there are still plenty of signs of winter in the park to go along with all the snow, but progress is being made.
The exceptionally snowy and wet spring we've had is a blessing for sure. Rocky needs every little drop of moisture it can get before the hot and dry summer season settles in.
Monday morning at Sprague Lake had all the elements of spring melding together. Sprague Lake is nearly free from ice. The resident Mallards of Sprague were busy quacking in protest at my presence and the ever so subtle smell of pines could be detected over the frosty air.
It's the subtle things like the return of the ducks and the organic and earthy smells of tree's and plants the foretell the coming of summer. It's being able to stand lakeside and watch a sunrise unfold in the chilly morning air and not feel cold. All in all it's a pretty good place to be on a Monday morning